Check out "Today's Top Three Mansions"
www.todaysbestmansionsforsale.com
#1

3

682 Princeton Place, Boca Raton, Florida 33496 with 9 bedrooms, 16 baths and 27,266 sq.ft. is listed for sale at $24,995,000
Would you spend $24,995,000 for this mansion?
T
ruly one-of-a-kind Mediterranean-styled estate, nestled on 1.6+ acres of land in the ultra-exclusive, gated Princeton Estates, an enclave of Woodfield Country Club, the most exclusive family-friendly country club community in Palm Beach County. The estate is centrally located to many of Boca Raton's finest offerings including South Florida's finest public and private schools, the ultra-luxury Town Center Mall, the urban retail/entertainment village of Mizner Park, extensive city-owned parks and the beaches of the Atlantic Ocean.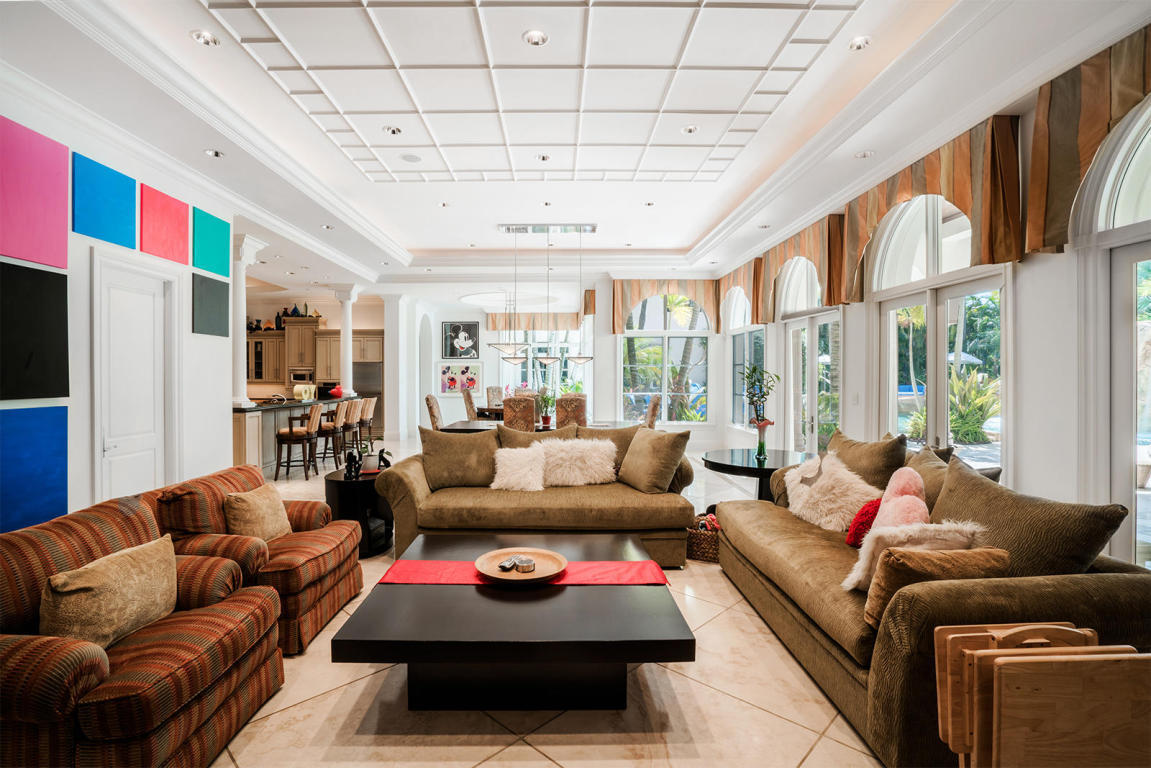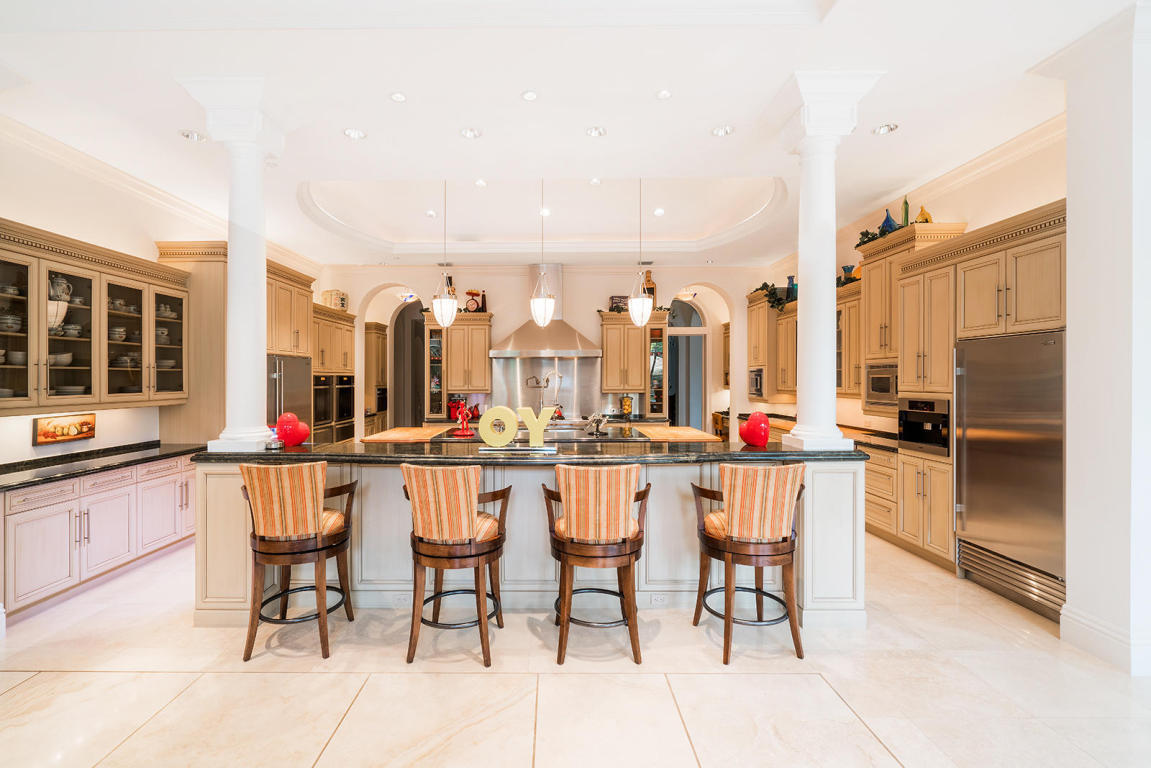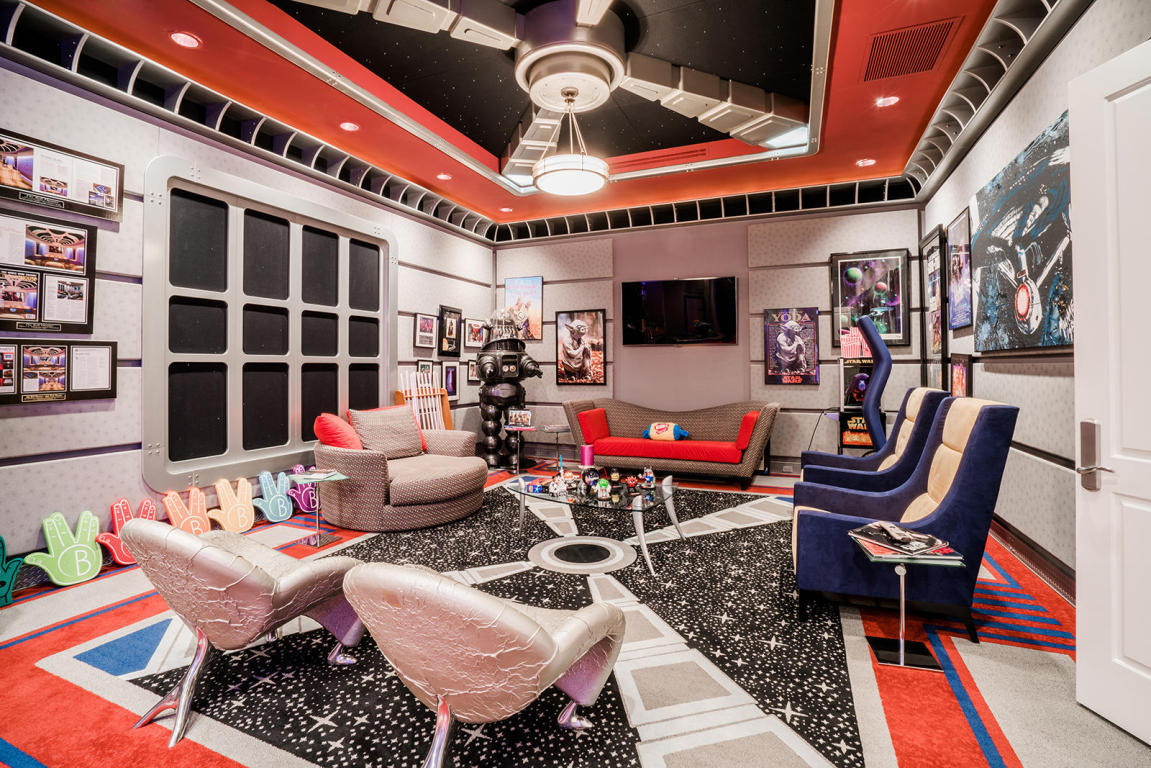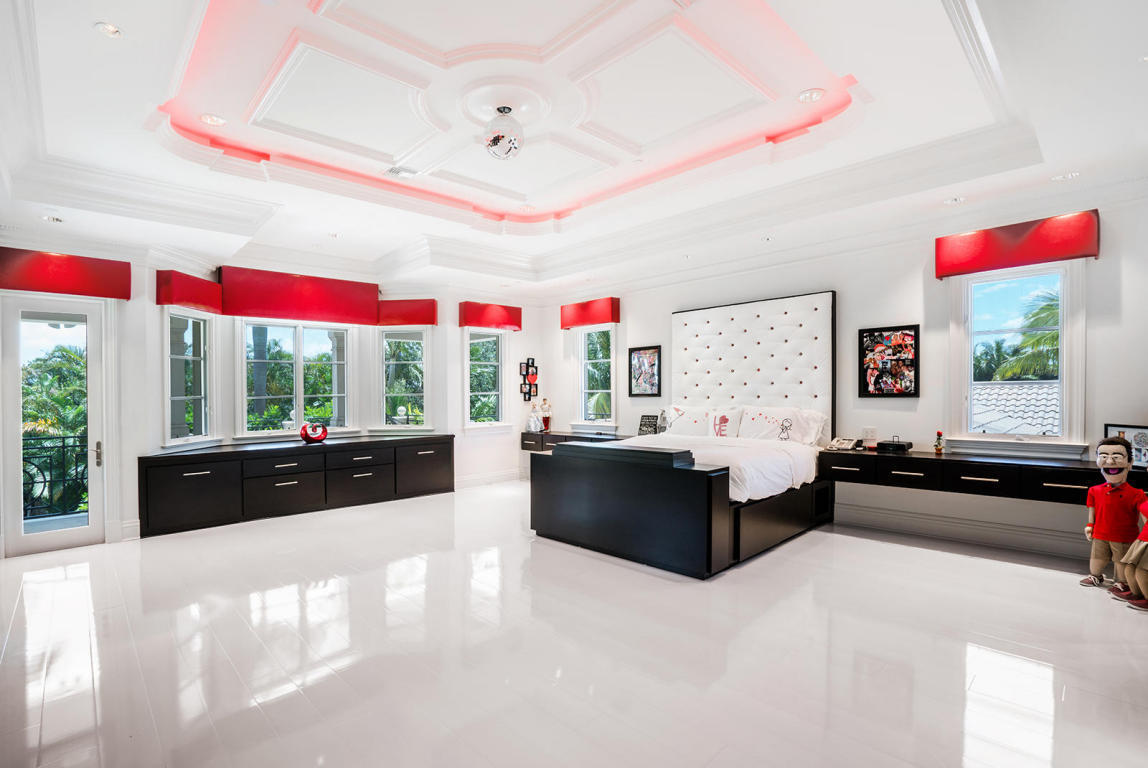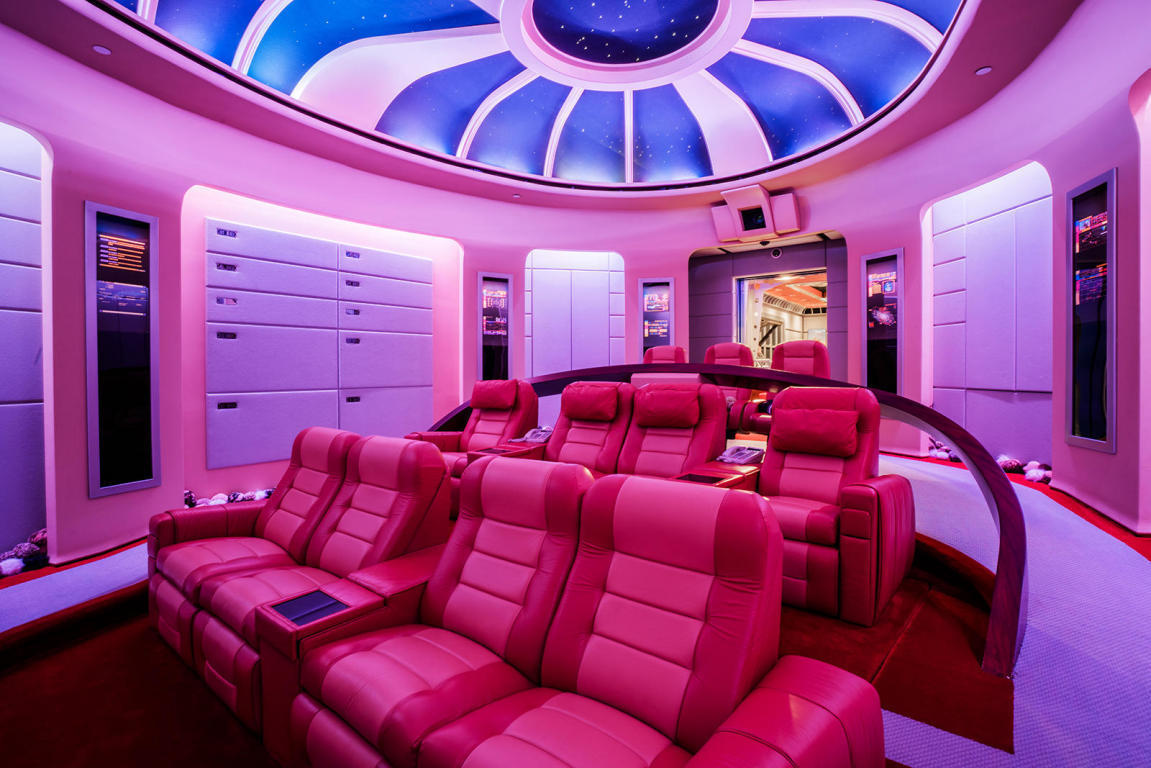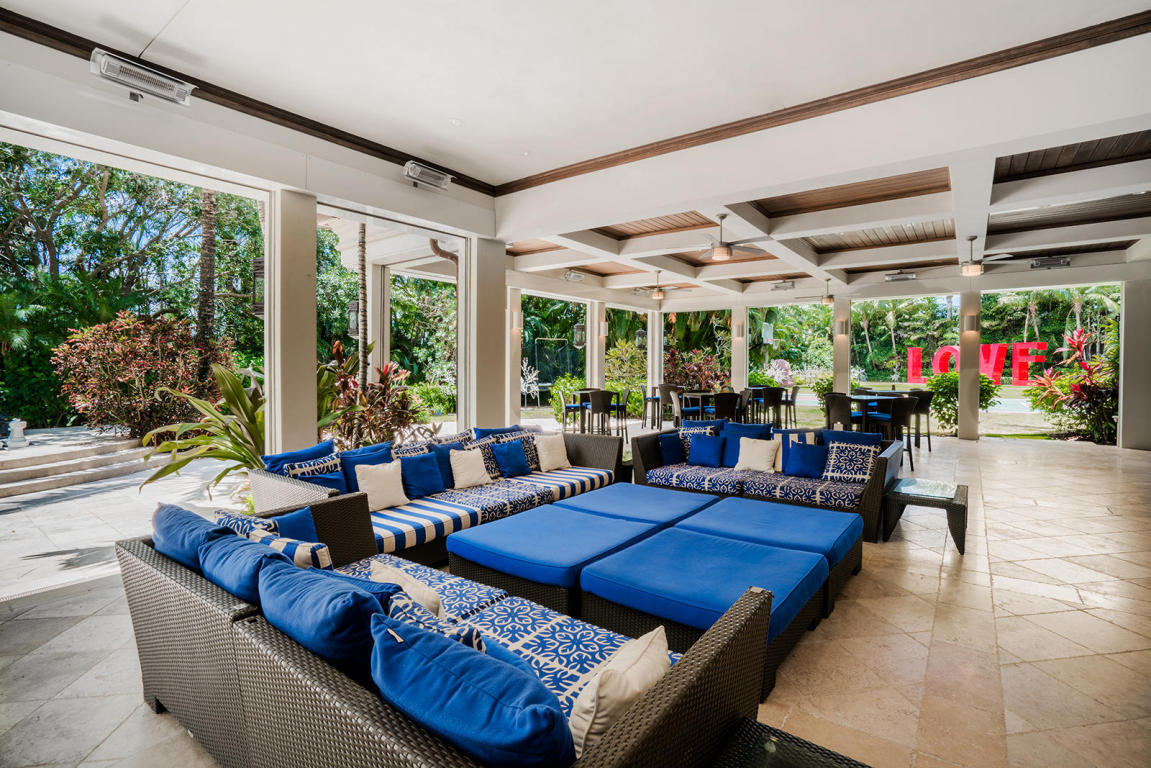 #2
5 Robert Drive South, Melno Park, CA 94025 with 6 bedroom, 9 baths and 9,585 sq.ft. is listed for sale $17,500,000
Would you spend $17,500,000 for this mansion?
A picture-perfect residence located at the end of the most prestigious cul-de-sac in Menlo Park, this preeminent estate of nearly an acre represents the epitome of luxury balanced with the warm appeal of an impeccably appointed family home. An unparalleled destination for vibrant entertaining & walking distance to downtown Menlo Park amenities, the residence was built as a custom home & is distinguished by its magnificent architecture & exquisite finishes including: black walnut flooring, limestone surfaces, slate roof with copper finishes & 1600-bottle wine cellar. Idyllic, park-like grounds defined by towering trees, verdant lawns, an expansive pool/spa & scenic seating areas. Brilliant pool house pavilion for indoor-outdoor living with a granite finished kitchenette & full bath. Charming over-garage apartment with private entry. Moments from top schools: Sacred Heart, Menlo, Oak Knoll and Hillview. Easy access to Circus Club, Sand Hill, Stanfod and leading tech campuses in the Valley.




























#3

705 Riven Rock Road, Santa Barbara, CA 93108 with 5 bedrooms, 8 baths and 10,044 sq.ft. is listed for sale ar $17,300,000
Would you spend $17,300,000 for this mansion?

Blending sweeping ocean views with the iconic Spanish Colonial Revival style for which Montecito is known, La Manzanita Estate calls to those with a reverence for both history & adventure. Vast views of the sea are on display from nearly every room of the main residence and the others nearly all gaze to the mountains. A spacious master features 2 baths & closets & a gorgeous home office is perfect for staying connected. The 3.4+/- acre grounds unfold to encompass 2 casitas (2-bdrms ; 1-bdrm), a 1-bdrm cabana, organic garden & koi pond. Vast terraces extend along the southern facade are perfect for entertaining crowds or an intimate evening for two. A gym, sports court and climbing wall are great for staying active & a pool, spa, theater and wine cellar are perfect for when you want to unwind






Mortgage News Daily
MND's Daily Rate Survey

52 Week

Product

Today

Yesterday

Change

Low

High

30 Yr FRM

4.45%

4.48%

-0.03

4.43%

5.05%

15 Yr FRM

4.04%

4.06%

-0.02

3.86%

4.53%

FHA 30 Year Fixed

4.12%

4.15%

-0.03

4.12%

4.62%

Jumbo 30 Year Fixed

4.25%

4.29%

-0.04

4.25%

4.81%

5/1 Yr ARM

4.34%

4.36%

-0.02

3.61%

4.75%
Mortgage Rates Played a Perfect Game This Week
Yesterday, we talked about how mortgage rates were actually lower this week, despite some news coverage to the contrary, and how that discrepancy was the result of a logical misunderstanding. Today takes the discrepancy to another level as rates fell even farther. The average lender is very close to offering the lowest rates seen in over a year. In fact, if we're talking about the "note rate" (the actual interest rate applied to a mortgage balance), we're at the lows already. It's only when we consider the upfront costs that today's overall rate/fee scenarios aren't quite there yet.
Let's not split hairs though: rates are effectively as good as they've been in a long time. There are multiple factors behind the friendly move and there are multiple landmines in the weeks ahead. These will be a factor right from the outset in the week ahead. To be clear, you shouldn't expect rates to move higher or lower, but you should be on guard against volatility. From here on out, day-to-day moves run the risk of being bigger than we've seen over the past few months
100 Top Real Estate Markets Medium Values for the 12 months ending December 31, 2018/2017
Zip code

Location

County

State

Median sale price
2018/2017

1

94027

Atherton

San Mateo County

CA

$6,700,000/$4,950,000

2

11962

Sagaponack

Suffolk County

NY

$5,500,000/$2,819,000

3

02199

Boston

Suffolk County

MA

$4,772,500/$2,800,000

4

10013

New York

New York

NY

$3,810,000/$4,100,000

5

90402

Santa Monica

Los Angeles County

CA

$3,762,000/$3,512,000

6

94301

Palo Alto

Santa Clara County

CA

$3,755,000/$3,300,000

7

94022

Los Altos

Santa Clara County

CA

$3,500,000/$3,200,000

8

94028

Portola Valley

San Mateo County

CA

$3,300,000/$2.895,000

9

94024

Los Altos

Santa Clara County

CA

$3,254,500/$2,875,000

10

33109

Miami Beach

Miami-Dade County

FL

$3,250,000/$4,052,000

11

90210

Beverly Hills

Los Angeles County

CA

$3,212,500/$4,052,000

12

92661

Newport Beach

Orange County

CA

$3,150,000/$2,819,000

13

10007

New York

New York

NY

$3,075,000/$3,988,883

14

92662

Newport Beach

Orange County

CA

$3,057,500/$2,575,000

15

98039

Medina

King County

WA

$3,050,000/$2,590.000

16

90272

Pacific Palisades

Los Angeles County

CA

$2,900,000/$2,730,000

17

11976

Water Mill

Suffolk County

NY

$2,862,500/$3,162,000

18

94010

Burlingame

San Mateo County

CA

$2,800,000/$2,400,000

19

10282

New York

New York

NY

$2,792,500/$2,775,000

20

94306

Palo Alto

Santa Clara County

CA

$2,700,000/$2,445,000

21

95070

Saratoga

Santa Clara County

CA

$2,690,000/$2,320,000

22

95030

Los Gatos

Santa Clara County

CA

$2,580,000/$2,211,000

23

92657

Newport Coast

Orange County

CA

$2,550,000/$2,950,000

94957

Ross

Marin County

CA

$2,550,000/$2,987,000

24

92625

Corona Del Mar

Orange County

CA

$2,500,000/$2,100,000

25

94920

Belvedere Tiburon

Marin County

CA

$2,400,000/$2,550,000

26

10012

New York

New York

NY

$2,377,500/$1,807,000

27

90266

Manhattan Beach

Los Angeles County

CA

$2,369,000/$2,250,000

28

94025

Menlo Park

San Mateo County

CA

$2,363,500/$2,062,500

29

92067

Rancho Santa Fe

San Diego County

CA

$2,275,000/$2,062,500

30

90049

Los Angeles

Los Angeles County

CA

$2,250,000/$2,210,000

31

93921

Carmel By The Sea

Monterey County

CA

$2,245,000/$1,600,000

32

93108

Santa Barbara

Santa Barbara County

CA

$2,225,000/$2,757,500

33

07620

Alpine

Bergen County

NJ

$2,200,000/

$4,763,577

34

90077

Los Angeles

Los Angeles County

CA

$2,175,000/$2,068,437

35

94062

Redwood City

San Mateo County

CA

$2,150,000/$1,699,000

11930

Amagansett

Suffolk County

NY

$2,150,000/$1,781,000

36

91108

San Marino

Los Angeles County

CA

$2,109,000/$2,150,000

37

89413

Glenbrook

Douglas County

NV

$2,107,500/$1,967,000

38

02543

Woods Hole

Barnstable County

MA

$2,105,000/

$2,519,636

39

10018

New York

New York

NY

$2,100,000/$1,146,000

94970

Stinson Beach

Marin County

CA

$2,100,000/$1,650,000

90265

Malibu

Los Angeles County

CA

$2,100,000/$2,252,500

40

94123

San Francisco

San Francisco County

CA

$2,075,000/$1,800,000

41

95014

Cupertino

Santa Clara County

CA

$2,070,000/$1,749,500

42

94087

Sunnyvale

Santa Clara County

CA

$2,050,000/$1,750,500

43

90742

Sunset Beach

Orange County

CA

$2,000,000/$1,712,500

44

94118

San Francisco

San Francisco County

CA

$1,975,000/$1,902,000

45

10069

New York

New York

NY

$1,947,500/$2,161,000

46

11932

Bridgehampton

Suffolk County

NY

$1,925,000/$2,525,000

47

94402

San Mateo

San Mateo County

CA

$1,900,000/$1,712,500

94070

San Carlos

San Mateo County

CA

$1,900,000/$1,625,000

48

90291

Venice

Los Angeles County

CA

$1,895,000/$1,732,500

1

1975

Wainscott

Suffolk County

NY

$1,895,000/$3,000,000

49

06878

Riverside

Fairfield County

CT

$1,855,000/$1,507,500

50

94041

Mountain View

Santa Clara County

CA

$1,850,000/$1,735,000

51

94040

Mountain View

Santa Clara County

CA

$1,840,500/$1,665,000

52

90212

Beverly Hills

Los Angeles County

CA

$1,835,000/$2,060,000

53

92660

Newport Beach

Orange County

CA

$1,825,000/$1,685,000

54

95129

San Jose

Santa Clara County

CA

$1,800,000/$1,475,000

94127

San Francisco

San Francisco County

CA

$1,800,000/$1,600,000

55

94528

Diablo

Contra Costa County

CA

$1,775,000/$2,618,750

56

92651

Laguna Beach

Orange County

CA

$1,772,500/$1.765,000

57

91011

La Canada Flintridge

Los Angeles County

CA

$1,770,000/$1,642,500

58

94002

Belmont

San Mateo County

CA

$1,751,750/$1,590,000

59

10580

Rye

Westchester County

NY

$1,750,000/$1,790,000

60

94114

San Francisco

San Francisco County

CA

$1,725,000/$1,652,000

61

95032

Los Gatos

Santa Clara County

CA

$1,700,750/$1,634,000

62

94939

Larkspur

Marin County

CA

$1,690,000/$1,775,000

63

90254

Hermosa Beach

Los Angeles County

CA

$1,687,000/$1,538,500

64

94904

Greenbrae

Marin County

CA

$1,683,500/$1,595,000

65

06870

Old Greenwich

Fairfield County

CT

$1,665,000/$2,085,000

66

94043

Mountain View

Santa Clara County

CA

$1,650,000/$1,375,000

90274

Palos Verdes Peninsula

Los Angeles County

CA

$1,650,000/$1,550,000

67

11568

Old Westbury

Nassau County

NY

$1,645,000/$1,465,000

68

21056

Gibson Island

Anne Arundel County

MD

$1,643,750/$1,450,000

69

92014

Del Mar

San Diego County

CA

$1,640,000/$1,425,000

70

90036

Los Angeles

Los Angeles County

CA

$1,638,250/$1,465,000

71

10014

New York

New York

NY

$1,635,000/$4,649,000

72

94030

Millbrae

San Mateo County

CA

$1,634,000/$1,605,000

73

94507

Alamo

Contra Costa County

CA

$1,621,000/$1,644,000

74

06830

Greenwich

Fairfield County

CT

$1,617,000/$1,752,000

75

94121

San Francisco

San Francisco County

CA

$1,610,000/$1,367,000

76

90048

Los Angeles

Los Angeles County

CA

$1,600,000/$1,455,000

95120

San Jose

Santa Clara County

CA

$1,600,000/$1,385,000

94131

San Francisco

San Francisco County

CA

$1,600,000/$1,540,000

90405

Santa Monica

Los Angeles County

CA

$1,600,000/$1,588,000

94117

San Francisco

San Francisco County

CA

$1,600,000/$1,395,000

11959

Quogue

Suffolk County

NY

$1,600,000/$1,416,963

77

92118

Coronado

San Diego County

CA

$1,595,750/$1,407,500

78

94061

Redwood City

San Mateo County

CA

$1,577,500/$1,449,500

7

9

93953

Pebble Beach

Monterey County

CA

$1,576,250/$1,639,080

80

90064

Los Angeles

Los Angeles County

CA

$1,575,000/$1,501,430

81

90027

Los Angeles

Los Angeles County

CA

$1,550,000/$1,446,514

82

92663

Newport Beach

Orange County

CA

$1,548,750/$1,533,416

94941

Mill Valley

Marin County

CA

$1,548,750/$1,413,000

83

94539

Fremont

Alameda County

CA

$1,520,000/$1,405,100

84

02493

Weston

Middlesex County

MA

$1,515,000/$1,451,000

94115

San Francisco

San Francisco County

CA

$1,515,000/$1,516,500

85

95130

San Jose

Santa Clara County

CA

$1,510,000/$1,445,280

86

91436

Encino

Los Angeles County

CA

$1,507,500/$1,406,250

87

94403

San Mateo

San Mateo County

CA

$1,500,000/$1,405,810

88

02468

Waban

Middlesex County

MA

$1,491,000/$1,471,866

89

02481

Wellesley Hills

Norfolk County

MA

$1,490,500/$1,420877

90

94086

Sunnyvale

Santa Clara County

CA

$1,482,250/$1,331,761

91

02554

Nantucket

Nantucket County

MA

$1,480,000/$1,338,156

92

10001

New York

New York

NY

$1,476,463/$1,506,176

93

93067

Summerland

Santa Barbara County

CA

$1,475,000/$1,249,000

11030

Manhasset

Nassau County

NY

$1,475,000/$1,600,000

94

94110

San Francisco

San Francisco County

CA

$1,470,000/$1,376,404

95

94563

Orinda

Contra Costa County

CA

$1,450,000/$1,430,000

94618

Oakland

Alameda County

CA

$1,450,000/$1,452,906

96

11024

Great Neck

Nassau County

NY

$1,442,900/$1,570,000

97

06807

Cos Cob

Fairfield County

CT

$1,442,500/$15,47,000

98

94705

Berkeley

Alameda County

CA

$1,440,000/$1,475,000

99

10024

New York

New York

NY

$1,430,000/$1,570,000

100

07078

Short Hills

Essex County

NJ

$1,426,250/$1,422,500