Check out "Today's Top Three Mansions" everyday at: todaysbestmansionsforsale.com
.
Which one is your favorite?
#1

225 Indian Rd, Palm Beach,

Florida 33480 with 8 bedrooms, 11 baths and 11,253 sq.ft. is listed for sale at $34,050,000.
Direct Intracoastal (220') home with dock & boat lift. Incredible turquoise water views. 8 Bedrooms, 5 with beautiful lake views. Lakefront library, living room, dining room, family room, 2 kitchens. Full Gourmet Kitchen plus a full back kitchen for staff. Separate waterfront Guest House with 2 Guest Suites. New Construction. Exceptional quality & execution. 4+ car garage. A rare offering.
#2 845 United Nations Plaza #82, New York, NY 10017 with 5 bedrooms, 10 baths and 7,500 sq.ft. is listed for sale at $23,000,000.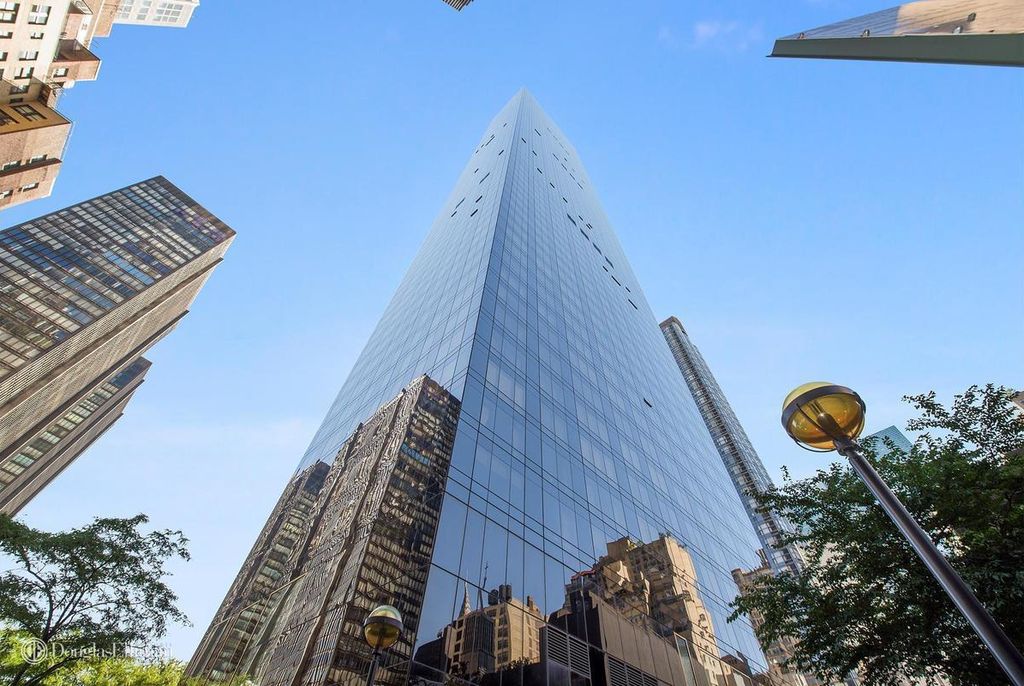 Live on top of the world!!! Encompassing nearly the entire 82ND Floor, this Mansion in the Sky is over 7500 sprawling square feet, all on one level, featuring all 4 magnificent exposures. 12 foot ceilings and floor to ceiling glass windows showcase brilliant light all day with 360 degree breathtaking and panoramic vistas of the ENTIRE CITY and Beyond. Marvel at your endless and completely unobstructed views of Central Park, the East River, the United Nations and all of New York City's most iconic buildings, including the World Trade Center, the Empire State and Chrysler Building. Enjoy gorgeous sunrises over the East River!!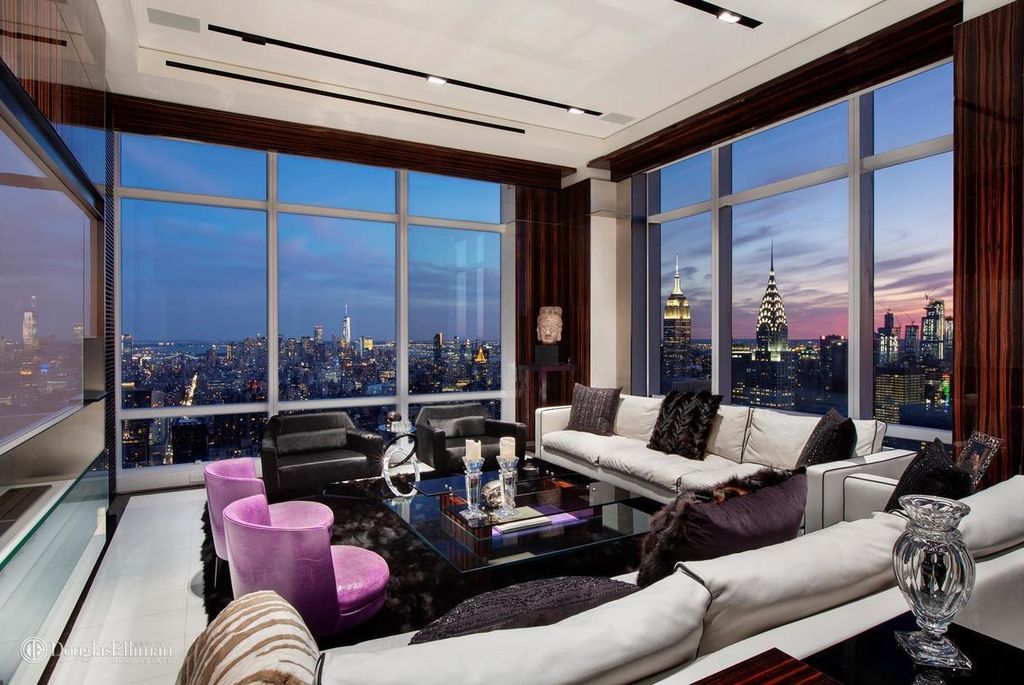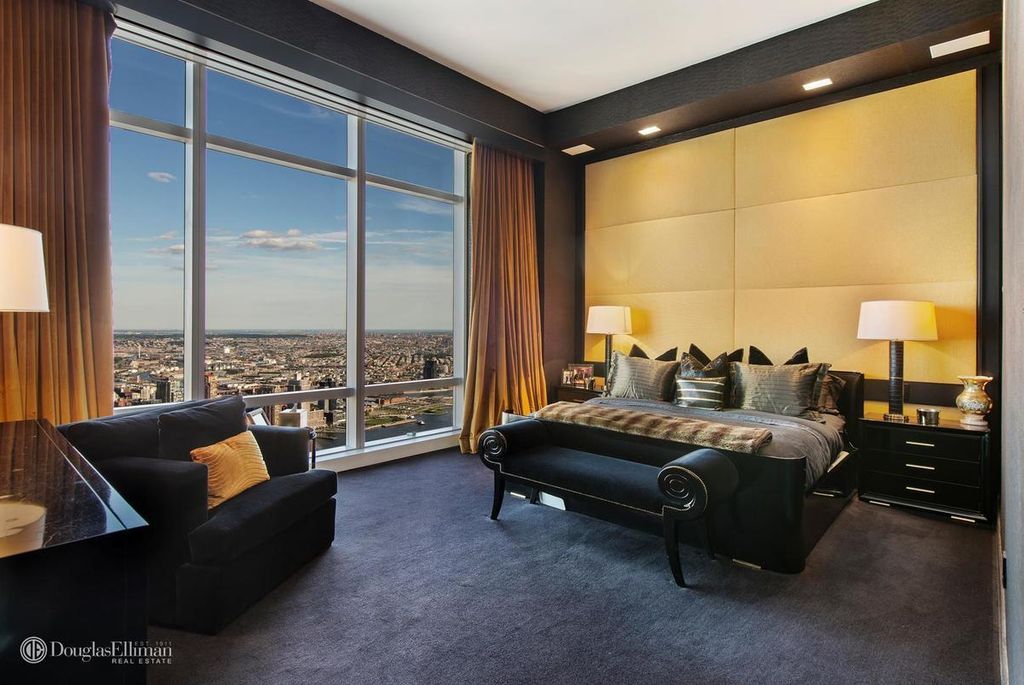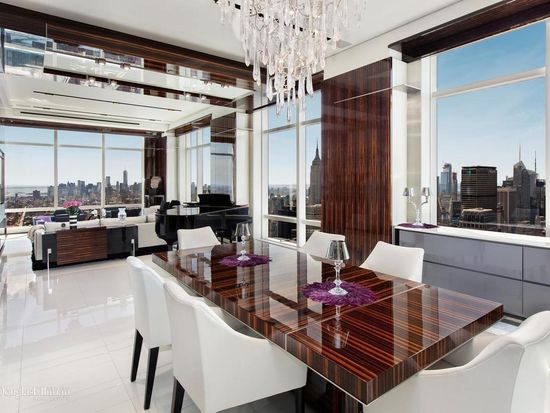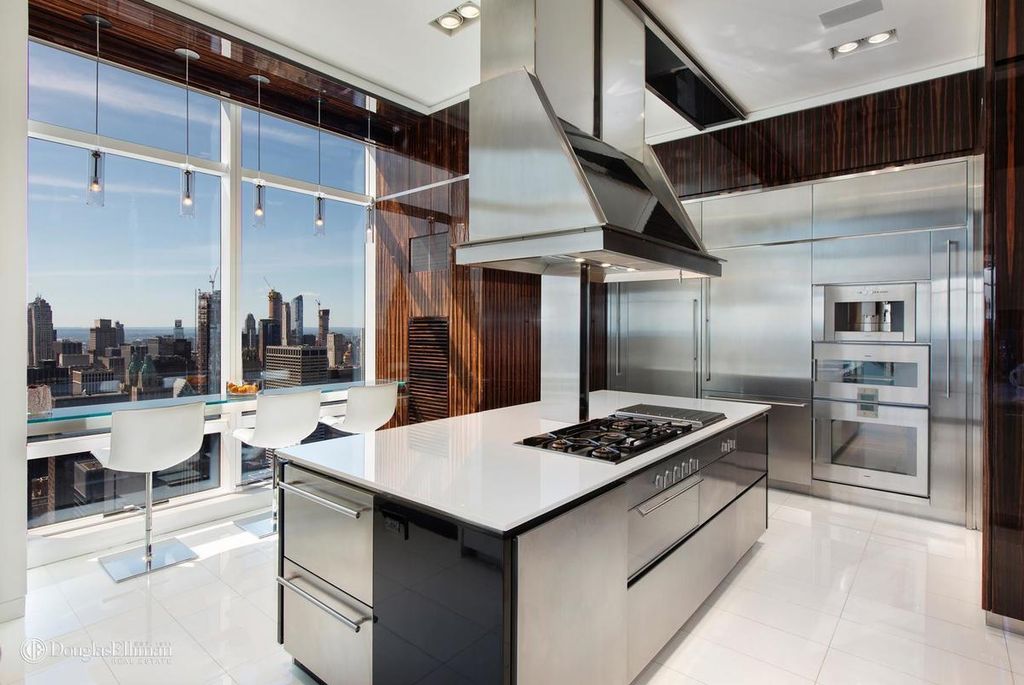 #3 181 Fremont Street #68 B, San Francisco, CA 94105 with 2 bedrooms, 3 baths and 3,256 sq.ft. is listed for sale $15,500,000
This stunning half-floor penthouse residence designed by Kendall Wilkinson Design features 2 bedrooms plus den, 2.5 baths and is perched 700' in the sky. Appointed w/ top of the line finishes including: museum finished walls with custom wall coverings, large den with custom cabinetry, full slab Italian marble walls @ mstr baths, floor to ceiling glass, Miele & Subzero appliances & Valcucine Italian cabinetry with hardened glass finish & more. This residence is offered including furnishings and accessories. The art is sold by separate bill of sale from the gallery. Residents enjoy a private full floor of amenities 500' above the street & direct access to the 5.4 acre Salesforce Transit Ctr Park from the 7th story of 181 Fremont.
Mortgage News Daily: Today's Mortgage Rates
Mortgage Rates Erase Previous Day's Drop After Jobs Report
Jan 4 2019, 4:42PM
Mortgage rates hit the lowest levels in nearly a year
as of yesterday afternoon. In general, they've had a one track mind for the better part of two months. Today brought the first real challenge to the recent trend. In plain terms, yesterday brought us the biggest single day drop in mortgage rates of this cycle and today completely erased it.
A
s the headline suggests, today's jobs report had quite a lot to do with the bounce. Strong economic data is generally an
enemy
to low interest rates, but the impacts vary widely depending on the report. The jobs report is universally considered to be the most important of the monthly economic data. This one in particular was likely to be scrutinized due to recent policy comments from the Fed. It ended up being one of the strongest examples in more than a decade, thus providing a clear signal for rates to move higher.

In the bigger picture, today's bounce presents a threat to the entire trend of the past few months. Again, that trend had been exceptionally strong--so strong that investors have been looking for a sign of a correction. From here, it remains to be seen how much higher rates need to go before markets feel like they've seen a sufficient correction, but it would be a pleasant and unlikely surprise if it was a one day affair. Translation: there's a very real risk that rates could move higher before they move lower.
| | | | | | |
| --- | --- | --- | --- | --- | --- |
| Product | Today | Yesterday | Change | Low | High |
| 30 Yr FRM | 4.54% | 4.44% | +0.10 | 4.06% | 5.05% |
| 15 Yr FRM | 4.11% | 4.05% | +0.06 | 3.41% | 4.53% |
| FHA 30 Year Fixed | 4.17% | 4.12% | +0.05 | 3.75% | 4.62% |
| Jumbo 30 Year Fixed | 4.32% | 4.29% | +0.03 | 4.21% | 4.81% |
| 5/1 Yr ARM | 4.40% | 4.37% | +0.03 | 3.20% | 4.75% |
100 Top Real Estate Markets Medium Values 12 months 2018/2017
NEWLY UPDATED 2018 YTD RESULTS
Zip code

Location

County

State

Median sale price
2018/2017

1

94027

Atherton

San Mateo County

CA

$6,700,000/$4,950,000

2

11962

Sagaponack

Suffolk County

NY

$5,500,000/$2,819,000

3

02199

Boston

Suffolk County

MA

$4,772,500/$2,800,000

4

10013

New York

New York

NY

$3,810,000/$4,100,000

5

90402

Santa Monica

Los Angeles County

CA

$3,762,000/$3,512,000

6

94301

Palo Alto

Santa Clara County

CA

$3,755,000/$3,300,000

7

94022

Los Altos

Santa Clara County

CA

$3,500,000/$3,200,000

8

94028

Portola Valley

San Mateo County

CA

$3,300,000/$2.895,000

9

94024

Los Altos

Santa Clara County

CA

$3,254,500/$2,875,000

10

33109

Miami Beach

Miami-Dade County

FL

$3,250,000/$4,052,000

11

90210

Beverly Hills

Los Angeles County

CA

$3,212,500/$4,052,000

12

92661

Newport Beach

Orange County

CA

$3,150,000/$2,819,000

13

10007

New York

New York

NY

$3,075,000/$3,988,883

14

92662

Newport Beach

Orange County

CA

$3,057,500/$2,575,000

15

98039

Medina

King County

WA

$3,050,000/$2,590.000

16

90272

Pacific Palisades

Los Angeles County

CA

$2,900,000/$2,730,000

17

11976

Water Mill

Suffolk County

NY

$2,862,500/$3,162,000

18

94010

Burlingame

San Mateo County

CA

$2,800,000/$2,400,000

19

10282

New York

New York

NY

$2,792,500/$2,775,000

20

94306

Palo Alto

Santa Clara County

CA

$2,700,000/$2,445,000

21

95070

Saratoga

Santa Clara County

CA

$2,690,000/$2,320,000

22

95030

Los Gatos

Santa Clara County

CA

$2,580,000/$2,211,000

23

92657

Newport Coast

Orange County

CA

$2,550,000/$2,950,000

94957

Ross

Marin County

CA

$2,550,000/$2,987,000

24

92625

Corona Del Mar

Orange County

CA

$2,500,000/$2,100,000

25

94920

Belvedere Tiburon

Marin County

CA

$2,400,000/$2,550,000

26

10012

New York

New York

NY

$2,377,500/$1,807,000

27

90266

Manhattan Beach

Los Angeles County

CA

$2,369,000/$2,250,000

28

94025

Menlo Park

San Mateo County

CA

$2,363,500/$2,062,500

29

92067

Rancho Santa Fe

San Diego County

CA

$2,275,000/$2,062,500

30

90049

Los Angeles

Los Angeles County

CA

$2,250,000/$2,210,000

31

93921

Carmel By The Sea

Monterey County

CA

$2,245,000/$1,600,000

32

93108

Santa Barbara

Santa Barbara County

CA

$2,225,000/$2,757,500

33

07620

Alpine

Bergen County

NJ

$2,200,000/

$4,763,577

34

90077

Los Angeles

Los Angeles County

CA

$2,175,000/$2,068,437

35

94062

Redwood City

San Mateo County

CA

$2,150,000/$1,699,000

11930

Amagansett

Suffolk County

NY

$2,150,000/$1,781,000

36

91108

San Marino

Los Angeles County

CA

$2,109,000/$2,150,000

37

89413

Glenbrook

Douglas County

NV

$2,107,500/$1,967,000

38

02543

Woods Hole

Barnstable County

MA

$2,105,000/

$2,519,636

39

10018

New York

New York

NY

$2,100,000/$1,146,000

94970

Stinson Beach

Marin County

CA

$2,100,000/$1,650,000

90265

Malibu

Los Angeles County

CA

$2,100,000/$2,252,500

40

94123

San Francisco

San Francisco County

CA

$2,075,000/$1,800,000

41

95014

Cupertino

Santa Clara County

CA

$2,070,000/$1,749,500

42

94087

Sunnyvale

Santa Clara County

CA

$2,050,000/$1,750,500

43

90742

Sunset Beach

Orange County

CA

$2,000,000/$1,712,500

44

94118

San Francisco

San Francisco County

CA

$1,975,000/$1,902,000

45

10069

New York

New York

NY

$1,947,500/$2,161,000

46

11932

Bridgehampton

Suffolk County

NY

$1,925,000/$2,525,000

47

94402

San Mateo

San Mateo County

CA

$1,900,000/$1,712,500

94070

San Carlos

San Mateo County

CA

$1,900,000/$1,625,000

48

90291

Venice

Los Angeles County

CA

$1,895,000/$1,732,500

1

1975

Wainscott

Suffolk County

NY

$1,895,000/$3,000,000

49

06878

Riverside

Fairfield County

CT

$1,855,000/$1,507,500

50

94041

Mountain View

Santa Clara County

CA

$1,850,000/$1,735,000

51

94040

Mountain View

Santa Clara County

CA

$1,840,500/$1,665,000

52

90212

Beverly Hills

Los Angeles County

CA

$1,835,000/$2,060,000

53

92660

Newport Beach

Orange County

CA

$1,825,000/$1,685,000

54

95129

San Jose

Santa Clara County

CA

$1,800,000/$1,475,000

94127

San Francisco

San Francisco County

CA

$1,800,000/$1,600,000

55

94528

Diablo

Contra Costa County

CA

$1,775,000/$2,618,750

56

92651

Laguna Beach

Orange County

CA

$1,772,500/$1.765,000

57

91011

La Canada Flintridge

Los Angeles County

CA

$1,770,000/$1,642,500

58

94002

Belmont

San Mateo County

CA

$1,751,750/$1,590,000

59

10580

Rye

Westchester County

NY

$1,750,000/$1,790,000

60

94114

San Francisco

San Francisco County

CA

$1,725,000/$1,652,000

61

95032

Los Gatos

Santa Clara County

CA

$1,700,750/$1,634,000

62

94939

Larkspur

Marin County

CA

$1,690,000/$1,775,000

63

90254

Hermosa Beach

Los Angeles County

CA

$1,687,000/$1,538,500

64

94904

Greenbrae

Marin County

CA

$1,683,500/$1,595,000

65

06870

Old Greenwich

Fairfield County

CT

$1,665,000/$2,085,000

66

94043

Mountain View

Santa Clara County

CA

$1,650,000/$1,375,000

90274

Palos Verdes Peninsula

Los Angeles County

CA

$1,650,000/$1,550,000

67

11568

Old Westbury

Nassau County

NY

$1,645,000/$1,465,000

68

21056

Gibson Island

Anne Arundel County

MD

$1,643,750/$1,450,000

69

92014

Del Mar

San Diego County

CA

$1,640,000/$1,425,000

70

90036

Los Angeles

Los Angeles County

CA

$1,638,250/$1,465,000

71

10014

New York

New York

NY

$1,635,000/$4,649,000

72

94030

Millbrae

San Mateo County

CA

$1,634,000/$1,605,000

73

94507

Alamo

Contra Costa County

CA

$1,621,000/$1,644,000

74

06830

Greenwich

Fairfield County

CT

$1,617,000/$1,752,000

75

94121

San Francisco

San Francisco County

CA

$1,610,000/$1,367,000

76

90048

Los Angeles

Los Angeles County

CA

$1,600,000/$1,455,000

95120

San Jose

Santa Clara County

CA

$1,600,000/$1,385,000

94131

San Francisco

San Francisco County

CA

$1,600,000/$1,540,000

90405

Santa Monica

Los Angeles County

CA

$1,600,000/$1,588,000

94117

San Francisco

San Francisco County

CA

$1,600,000/$1,395,000

11959

Quogue

Suffolk County

NY514

$1,600,000/$1,416,963

77

92118

Coronado

San Diego County

CA

$1,595,750/$1,407,500

78

94061

Redwood City

San Mateo County

CA

$1,577,500/$1,449,500

7

9

93953

Pebble Beach

Monterey County

CA

$1,576,250/$1,639,080

80

90064

Los Angeles

Los Angeles County

CA

$1,575,000/$1,501,430

81

90027

Los Angeles

Los Angeles County

CA

$1,550,000/$1,446,514

82

92663

Newport Beach

Orange County

CA

$1,548,750/$1,533,416

94941

Mill Valley

Marin County

CA

$1,548,750/$1,413,000

83

94539

Fremont

Alameda County

CA

$1,520,000/$1,405,100

84

02493

Weston

Middlesex County

MA

$1,515,000/$1,451,000

94115

San Francisco

San Francisco County

CA

$1,515,000/$1,516,500

85

95130

San Jose

Santa Clara County

CA

$1,510,000/$1,445,280

86

91436

Encino

Los Angeles County

CA

$1,507,500/$1,406,250

87

94403

San Mateo

San Mateo County

CA

$1,500,000/$1,405,810

88

02468

Waban

Middlesex County

MA

$1,491,000/$1,471,866

89

02481

Wellesley Hills

Norfolk County

MA

$1,490,500/$1,420877

90

94086

Sunnyvale

Santa Clara County

CA

$1,482,250/$1,331,761

91

02554

Nantucket

Nantucket County

MA

$1,480,000/$1,338,156

92

10001

New York

New York

NY

$1,476,463/$1,506,176

93

93067

Summerland

Santa Barbara County

CA

$1,475,000/$1,249,000

11030

Manhasset

Nassau County

NY

$1,475,000/$1,600,000

94

94110

San Francisco

San Francisco County

CA

$1,470,000/$1,376,404

95

94563

Orinda

Contra Costa County

CA

$1,450,000/$1,430,000

94618

Oakland

Alameda County

CA

$1,450,000/$1,452,906

96

11024

Great Neck

Nassau County

NY

$1,442,900/$1,570,000

97

06807

Cos Cob

Fairfield County

CT

$1,442,500/$15,47,000

98

94705

Berkeley

Alameda County

CA

$1,440,000/$1,475,000

99

10024

New York

New York

NY

$1,430,000/$1,570,000

100

07078

Short Hills

Essex County

NJ

$1,426,250/$1,422,500