Check out "Today's Top Three Mansions" everyday at: todaysbestmansionsforsale.com
Which one is your favorite?


#1 1024 Summit Drive, Beverly Hills, CA 90210 with 7 bedrooms, 8 baths and 13,600 sq.ft. is listed for sale at $22,500,000.

Set behind gates on one of the most prestigious streets in Beverly Hills, this iconic estate by noted architect William S. Beckett is nothing short of a masterpiece. Fully reimagined in 2012, the home showcases grand-scale living spaces, soaring ceilings, and exquisite finishes, with floor-to-ceiling walls of glass revealing far-reaching views. Among its impressive features are a staggering chef's kitchen, walk-in wine cellar, state-of-the-art theatre, Crestron system, 2-bedroom guesthouse and 6-car auto gallery. Architectural staircases lead to the second level with a voluminous master boasting dual showroom closets and private terrace with spa overlooking views of Beverly Hills. Lush grounds include tiled patios, a meditation garden, bar and grill, ample lawns and zero-edge infinity pool. Set on nearly an acre, this unprecedented estate is minutes from the best of Beverly Hills while offering a level of space and privacy that firmly establishes it among the city's prized residences.
#2
609 Palisades Beach Drive, Santa Monica, CA 90402 with 10 bedrooms, 12 baths and 10,723 sq.ft. is listed for sale at $21,875,000.
Arare Santa Monica beachfront estate with sweeping panoramic views that span from Palos Verdes to Malibu. This Spanish Colonial Revival is prominently situated on the legendary Gold Coast. The property features classic elements with what one would expect from today's modern luxury living. Enter this elegant sanctuary through a courtyard, high ceilings throughout adorn generously sized living spaces. The master suite enraptures breathtaking ocean views, a huge master bath, and walk-in closets. Three kitchens and a separate guest house accommodate hosting guests or staff. Private 6-car underground parking garage. Large private pool and grassy backyard are just footsteps from the sand. Nearby the famous Santa Monica Pier, Third Street Promenade, Santa Monica Place, farmer's market, world-class restaurants, shopping, and entertainment.
#3 145 West 11th Street, #4, New York, NY 10011 with 4 bedrooms, 5 baths and 4,529 sq.ft. is listed for sale at $17,850,00
,,,,,,,,,,,,,,,,,,,,,,,,
Situated in the middle of one of the Village's prettiest tree-lined townhouse blocks, West 11th street, this elegant and modern interpretation of a classic prewar residence is on a single private floor in Greenwich Lane's most distinctive building. Residents of 145 West 11th enjoy the privacy of an 8 unit condominium with all full floor residences offering a level of service unsurpassed by any other building downtown. The building offers direct access to an outstanding array of amenities which include an impressive 5000 sf fitness center with 25 meter swimming pool managed by La Palestra, parking garage, fantastic playroom, 21 seat screening room and resident's events room with full kitchen. A storage room and personal parking space beneath the building are available for purchase. The direct elevator access opens to a voluminous 20' X 8' entry gallery which is crowned by a dramatically scaled living room on one end and a handsome library on the other. The marvelously sun drenched 35' X 19' Great Room with a wall of south facing windows and 10' ceilings offers charming views of the historic townhouses and tree tops on 11th street, which are punctuated by the Freedom Tower in the distance. The enfilade of rooms provide an eye catching view from the front of the building through to the rear with its wall of floor to ceiling windows. The enviably spacious custom kitchen with walls of gorgeous casement windows is outfitted with every convenience and includes a breakfast area for casual dining which opens to a small terrace overlooking the bright yet quiet central courtyard. A very comfortable media room with custom cabinetry and bookshelves adjoins the kitchen in addition to a separate insulated home office. The handsome library off the entry hall is outfitted with beautiful custom mill work and offers a cozy contrast to the apartment's larger living space. Beyond the public rooms of the apartment are four bedroom suites each with their own baths distinguished by Waterworks fixtures and marble tiling throughout. The south facing master bedroom suite is perched at the tree tops and is particularly sunny and spacious with a separate sitting area, marbled bath with tub and shower and a vast dressing hall with two large walk-in closets. A powder room off the entry, laundry room and fourth bedroom suite tucked away for guests complete the layout. Finishes include oak hardwood flooring, central air-conditioning, electric window treatments and custom lighting.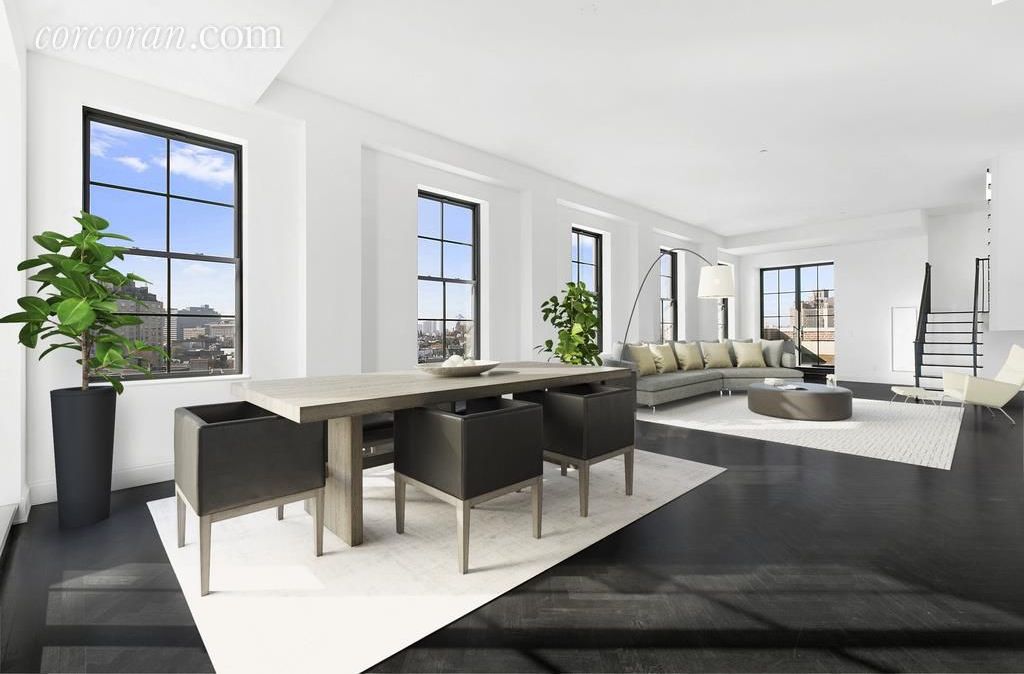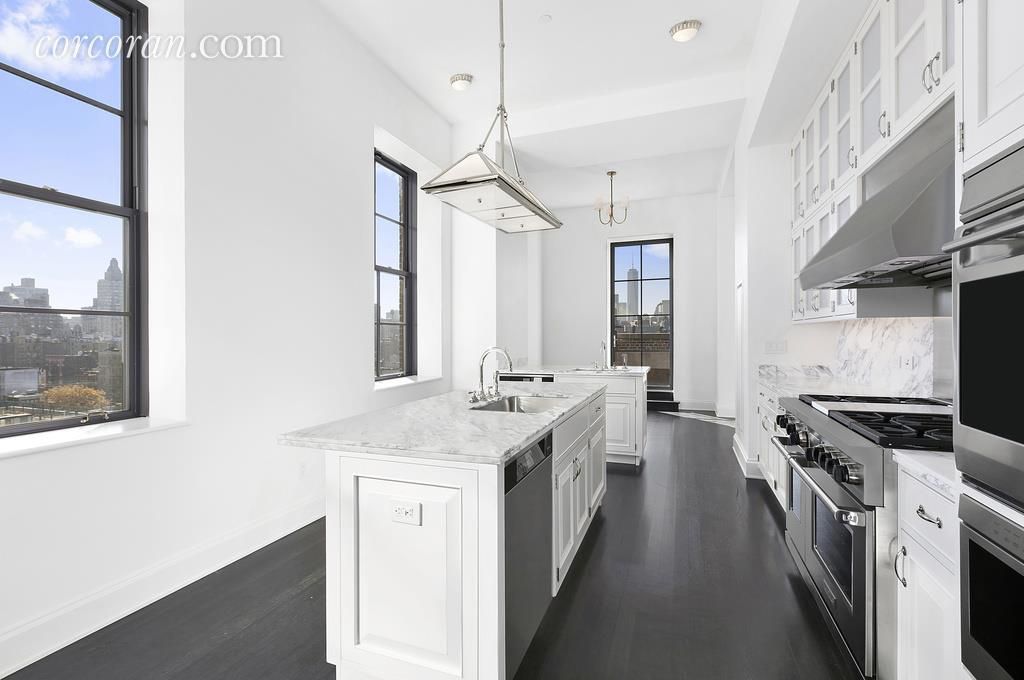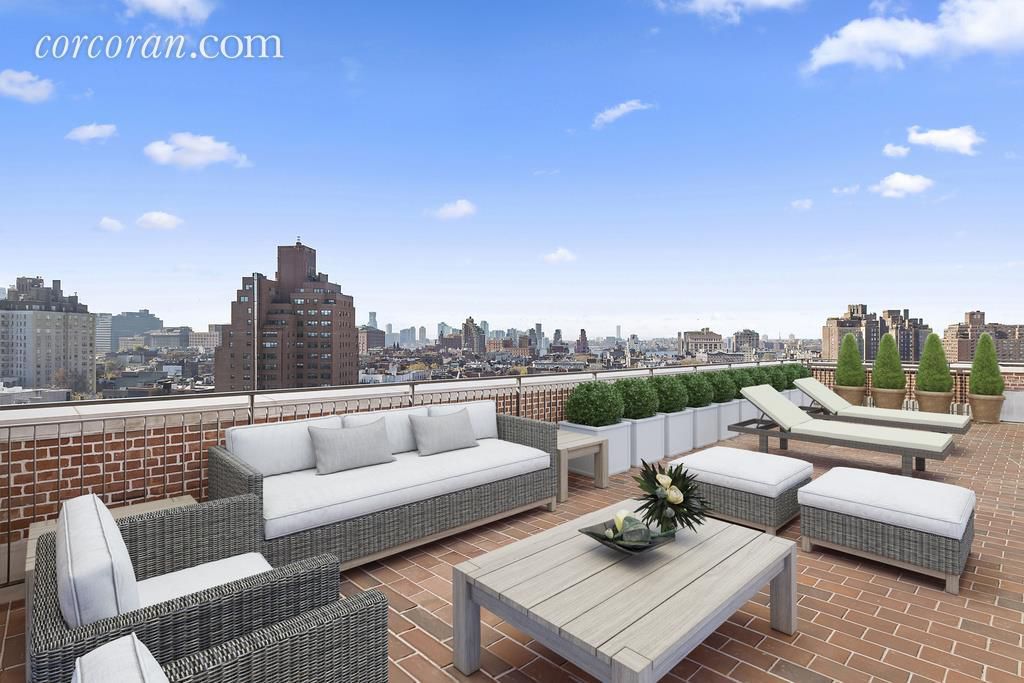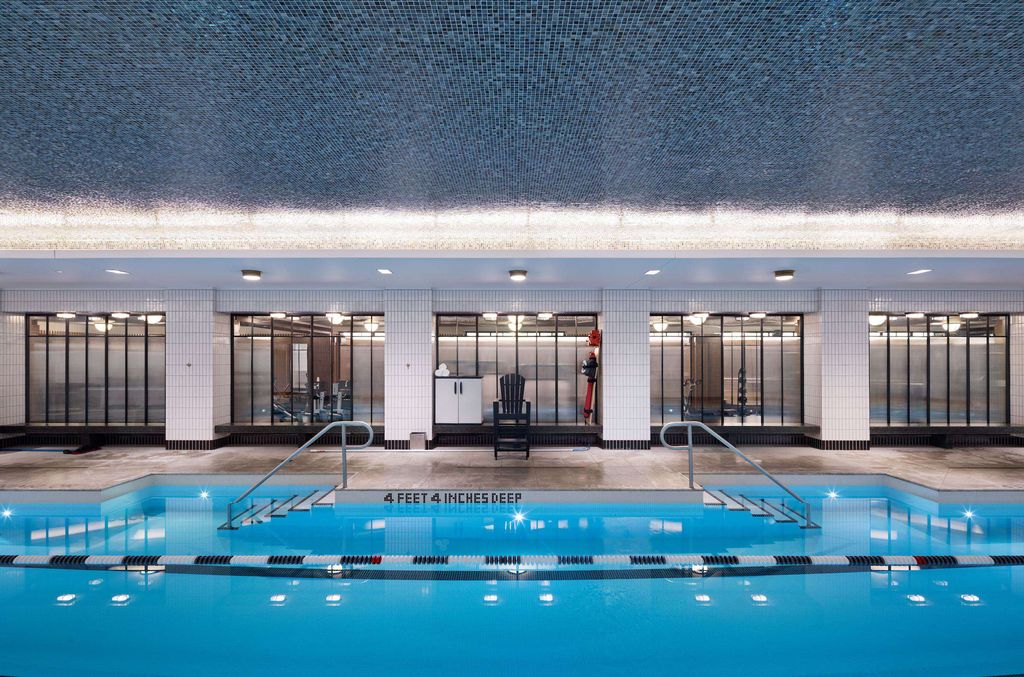 Mortgage News Daily: Today's Mortgage Rates
Mortgage Rates Unchanged Again as Market Remain Cautious



Mortgage rates were unchanged yet again today. Given that rates are based on trading levels in underlying bond markets, it's no surprise to learn that bond investors have been hesitant to take things too far in either direction after pulling up slightly from the long-term lows achieved in early January. The same could be said for the stock market, but replace early January with late December.
For either side of the market, the biggest lingering uncertainty is the fate of the government shutdown. The extent to which a shutdown resolution would move markets remains to be seen. But at the very least, there's a risk that a resolution would push stocks and interest rates higher in unison--at least temporarily.
From there, it would fall to actual economic data to set the tone. In that regard, bonds have a better chance of encountering good news. They simply may have to endure a temporary spike between now and then. If, on the other hand, the reestablishment of economic reports (many are currently on hold due to the shutdown) proves to be bad news for bonds, we're looking at a solid opportunity to lock in rates that are nearly as low as they've been for roughly 9 months.


| | | | | | |
| --- | --- | --- | --- | --- | --- |
| Product | Today | Yesterday | Change | 52 Week Low | High |
| 30 Yr FRM | 4.57% | 4.57% | -- | 4.14% | 5.05% |
| 15 Yr FRM | 4.14% | 4.14% | -- | 3.48% | 4.53% |
| FHA 30 Year Fixed | 4.17% | 4.17% | -- | 3.80% | 4.62% |
| Jumbo 30 Year Fixed | 4.35% | 4.35% | -- | 4.29% | 4.81% |
| 5/1 Yr ARM | 4.40% | 4.41% | -0.01 | 3.21% | 4.75% |
100 Top Real Estate Markets Medium Values 12 months 2018/2017
NEWLY UPDATED 2018 YTD RESULTS
Zip code

Location

County

State

Median sale price
2018/2017

1

94027

Atherton

San Mateo County

CA

$6,700,000/$4,950,000

2

11962

Sagaponack

Suffolk County

NY

$5,500,000/$2,819,000

3

02199

Boston

Suffolk County

MA

$4,772,500/$2,800,000

4

10013

New York

New York

NY

$3,810,000/$4,100,000

5

90402

Santa Monica

Los Angeles County

CA

$3,762,000/$3,512,000

6

94301

Palo Alto

Santa Clara County

CA

$3,755,000/$3,300,000

7

94022

Los Altos

Santa Clara County

CA

$3,500,000/$3,200,000

8

94028

Portola Valley

San Mateo County

CA

$3,300,000/$2.895,000

9

94024

Los Altos

Santa Clara County

CA

$3,254,500/$2,875,000

10

33109

Miami Beach

Miami-Dade County

FL

$3,250,000/$4,052,000

11

90210

Beverly Hills

Los Angeles County

CA

$3,212,500/$4,052,000

12

92661

Newport Beach

Orange County

CA

$3,150,000/$2,819,000

13

10007

New York

New York

NY

$3,075,000/$3,988,883

14

92662

Newport Beach

Orange County

CA

$3,057,500/$2,575,000

15

98039

Medina

King County

WA

$3,050,000/$2,590.000

16

90272

Pacific Palisades

Los Angeles County

CA

$2,900,000/$2,730,000

17

11976

Water Mill

Suffolk County

NY

$2,862,500/$3,162,000

18

94010

Burlingame

San Mateo County

CA

$2,800,000/$2,400,000

19

10282

New York

New York

NY

$2,792,500/$2,775,000

20

94306

Palo Alto

Santa Clara County

CA

$2,700,000/$2,445,000

21

95070

Saratoga

Santa Clara County

CA

$2,690,000/$2,320,000

22

95030

Los Gatos

Santa Clara County

CA

$2,580,000/$2,211,000

23

92657

Newport Coast

Orange County

CA

$2,550,000/$2,950,000

94957

Ross

Marin County

CA

$2,550,000/$2,987,000

24

92625

Corona Del Mar

Orange County

CA

$2,500,000/$2,100,000

25

94920

Belvedere Tiburon

Marin County

CA

$2,400,000/$2,550,000

26

10012

New York

New York

NY

$2,377,500/$1,807,000

27

90266

Manhattan Beach

Los Angeles County

CA

$2,369,000/$2,250,000

28

94025

Menlo Park

San Mateo County

CA

$2,363,500/$2,062,500

29

92067

Rancho Santa Fe

San Diego County

CA

$2,275,000/$2,062,500

30

90049

Los Angeles

Los Angeles County

CA

$2,250,000/$2,210,000

31

93921

Carmel By The Sea

Monterey County

CA

$2,245,000/$1,600,000

32

93108

Santa Barbara

Santa Barbara County

CA

$2,225,000/$2,757,500

33

07620

Alpine

Bergen County

NJ

$2,200,000/

$4,763,577

34

90077

Los Angeles

Los Angeles County

CA

$2,175,000/$2,068,437

35

94062

Redwood City

San Mateo County

CA

$2,150,000/$1,699,000

11930

Amagansett

Suffolk County

NY

$2,150,000/$1,781,000

36

91108

San Marino

Los Angeles County

CA

$2,109,000/$2,150,000

37

89413

Glenbrook

Douglas County

NV

$2,107,500/$1,967,000

38

02543

Woods Hole

Barnstable County

MA

$2,105,000/

$2,519,636

39

10018

New York

New York

NY

$2,100,000/$1,146,000

94970

Stinson Beach

Marin County

CA

$2,100,000/$1,650,000

90265

Malibu

Los Angeles County

CA

$2,100,000/$2,252,500

40

94123

San Francisco

San Francisco County

CA

$2,075,000/$1,800,000

41

95014

Cupertino

Santa Clara County

CA

$2,070,000/$1,749,500

42

94087

Sunnyvale

Santa Clara County

CA

$2,050,000/$1,750,500

43

90742

Sunset Beach

Orange County

CA

$2,000,000/$1,712,500

44

94118

San Francisco

San Francisco County

CA

$1,975,000/$1,902,000

45

10069

New York

New York

NY

$1,947,500/$2,161,000

46

11932

Bridgehampton

Suffolk County

NY

$1,925,000/$2,525,000

47

94402

San Mateo

San Mateo County

CA

$1,900,000/$1,712,500

94070

San Carlos

San Mateo County

CA

$1,900,000/$1,625,000

48

90291

Venice

Los Angeles County

CA

$1,895,000/$1,732,500

1

1975

Wainscott

Suffolk County

NY

$1,895,000/$3,000,000

49

06878

Riverside

Fairfield County

CT

$1,855,000/$1,507,500

50

94041

Mountain View

Santa Clara County

CA

$1,850,000/$1,735,000

51

94040

Mountain View

Santa Clara County

CA

$1,840,500/$1,665,000

52

90212

Beverly Hills

Los Angeles County

CA

$1,835,000/$2,060,000

53

92660

Newport Beach

Orange County

CA

$1,825,000/$1,685,000

54

95129

San Jose

Santa Clara County

CA

$1,800,000/$1,475,000

94127

San Francisco

San Francisco County

CA

$1,800,000/$1,600,000

55

94528

Diablo

Contra Costa County

CA

$1,775,000/$2,618,750

56

92651

Laguna Beach

Orange County

CA

$1,772,500/$1.765,000

57

91011

La Canada Flintridge

Los Angeles County

CA

$1,770,000/$1,642,500

58

94002

Belmont

San Mateo County

CA

$1,751,750/$1,590,000

59

10580

Rye

Westchester County

NY

$1,750,000/$1,790,000

60

94114

San Francisco

San Francisco County

CA

$1,725,000/$1,652,000

61

95032

Los Gatos

Santa Clara County

CA

$1,700,750/$1,634,000

62

94939

Larkspur

Marin County

CA

$1,690,000/$1,775,000

63

90254

Hermosa Beach

Los Angeles County

CA

$1,687,000/$1,538,500

64

94904

Greenbrae

Marin County

CA

$1,683,500/$1,595,000

65

06870

Old Greenwich

Fairfield County

CT

$1,665,000/$2,085,000

66

94043

Mountain View

Santa Clara County

CA

$1,650,000/$1,375,000

90274

Palos Verdes Peninsula

Los Angeles County

CA

$1,650,000/$1,550,000

67

11568

Old Westbury

Nassau County

NY

$1,645,000/$1,465,000

68

21056

Gibson Island

Anne Arundel County

MD

$1,643,750/$1,450,000

69

92014

Del Mar

San Diego County

CA

$1,640,000/$1,425,000

70

90036

Los Angeles

Los Angeles County

CA

$1,638,250/$1,465,000

71

10014

New York

New York

NY

$1,635,000/$4,649,000

72

94030

Millbrae

San Mateo County

CA

$1,634,000/$1,605,000

73

94507

Alamo

Contra Costa County

CA

$1,621,000/$1,644,000

74

06830

Greenwich

Fairfield County

CT

$1,617,000/$1,752,000

75

94121

San Francisco

San Francisco County

CA

$1,610,000/$1,367,000

76

90048

Los Angeles

Los Angeles County

CA

$1,600,000/$1,455,000

95120

San Jose

Santa Clara County

CA

$1,600,000/$1,385,000

94131

San Francisco

San Francisco County

CA

$1,600,000/$1,540,000

90405

Santa Monica

Los Angeles County

CA

$1,600,000/$1,588,000

94117

San Francisco

San Francisco County

CA

$1,600,000/$1,395,000

11959

Quogue

Suffolk County

NY514

$1,600,000/$1,416,963

77

92118

Coronado

San Diego County

CA

$1,595,750/$1,407,500

78

94061

Redwood City

San Mateo County

CA

$1,577,500/$1,449,500

7

9

93953

Pebble Beach

Monterey County

CA

$1,576,250/$1,639,080

80

90064

Los Angeles

Los Angeles County

CA

$1,575,000/$1,501,430

81

90027

Los Angeles

Los Angeles County

CA

$1,550,000/$1,446,514

82

92663

Newport Beach

Orange County

CA

$1,548,750/$1,533,416

94941

Mill Valley

Marin County

CA

$1,548,750/$1,413,000

83

94539

Fremont

Alameda County

CA

$1,520,000/$1,405,100

84

02493

Weston

Middlesex County

MA

$1,515,000/$1,451,000

94115

San Francisco

San Francisco County

CA

$1,515,000/$1,516,500

85

95130

San Jose

Santa Clara County

CA

$1,510,000/$1,445,280

86

91436

Encino

Los Angeles County

CA

$1,507,500/$1,406,250

87

94403

San Mateo

San Mateo County

CA

$1,500,000/$1,405,810

88

02468

Waban

Middlesex County

MA

$1,491,000/$1,471,866

89

02481

Wellesley Hills

Norfolk County

MA

$1,490,500/$1,420877

90

94086

Sunnyvale

Santa Clara County

CA

$1,482,250/$1,331,761

91

02554

Nantucket

Nantucket County

MA

$1,480,000/$1,338,156

92

10001

New York

New York

NY

$1,476,463/$1,506,176

93

93067

Summerland

Santa Barbara County

CA

$1,475,000/$1,249,000

11030

Manhasset

Nassau County

NY

$1,475,000/$1,600,000

94

94110

San Francisco

San Francisco County

CA

$1,470,000/$1,376,404

95

94563

Orinda

Contra Costa County

CA

$1,450,000/$1,430,000

94618

Oakland

Alameda County

CA

$1,450,000/$1,452,906

96

11024

Great Neck

Nassau County

NY

$1,442,900/$1,570,000

97

06807

Cos Cob

Fairfield County

CT

$1,442,500/$15,47,000

98

94705

Berkeley

Alameda County

CA

$1,440,000/$1,475,000

99

10024

New York

New York

NY

$1,430,000/$1,570,000

100

07078

Short Hills

Essex County

NJ

$1,426,250/$1,422,500