Check out "Today's Top Three Mansions" everyday at: todaysbestmansionsforsale.com
Which one is your favorite?
#1 27600

Pacific Coast Highway, Malibu, CA 90265 with 6 bedrooms, 8 baths and 13,693 sq.ft. is listed for sale at $125,000,000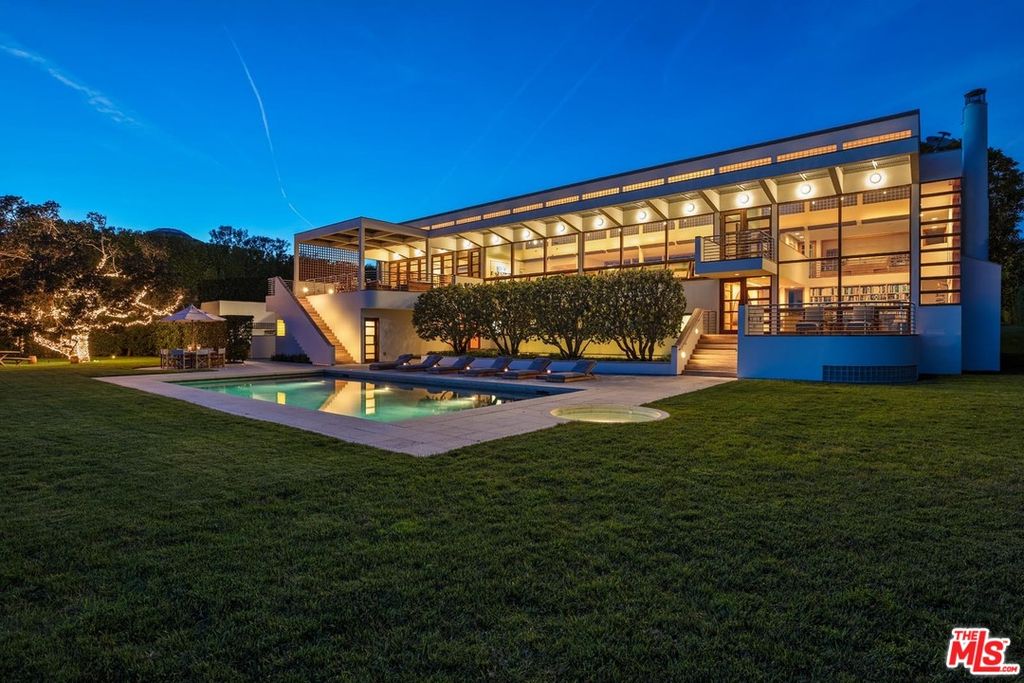 One of the greatest oceanfront bluff estates in the World. Situated on over 3 park-like acres in the most exclusive area in Malibu with a private pathway to one of the most beautiful beaches anywhere. Featuring a stunning contemporary home with high ceilings and walls of glass, designed by Charles Gwathmey. There is a spectacular living/great room overlooking shimmering ocean views, gorgeous lawns and large swimming pool. Incredible master suite with two-story paneled library and gallery, open gourmet kitchen/family room, professional state-of-the-art theater, gym, home office, beautiful guest/family suites and much more. Additional amenities include two guest houses, a championship N/S tennis court, spa house, and total privacy and seclusion.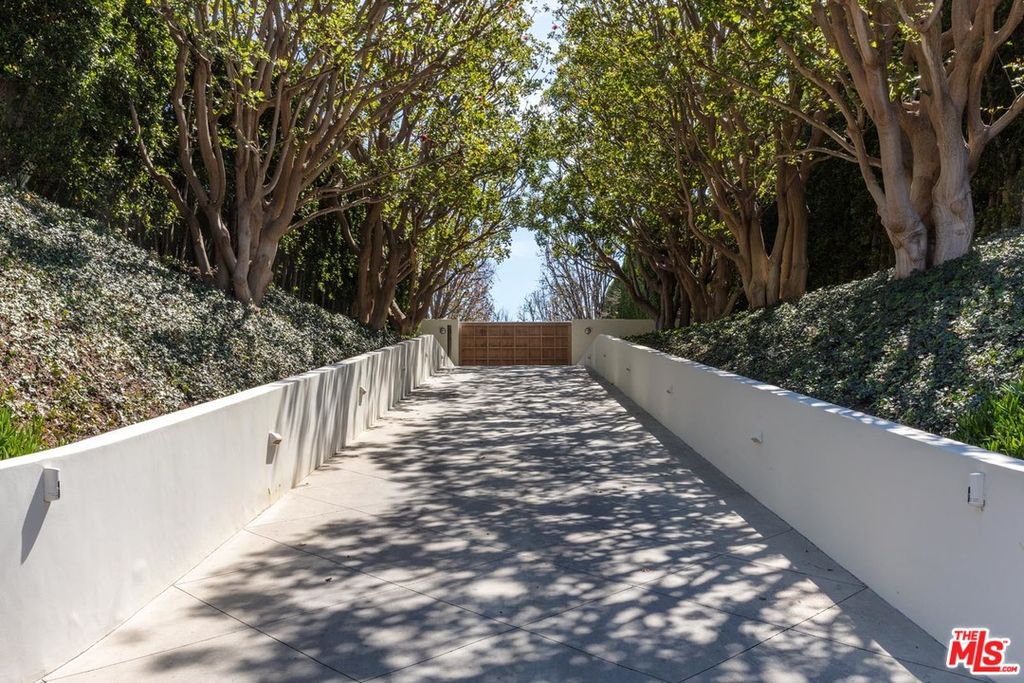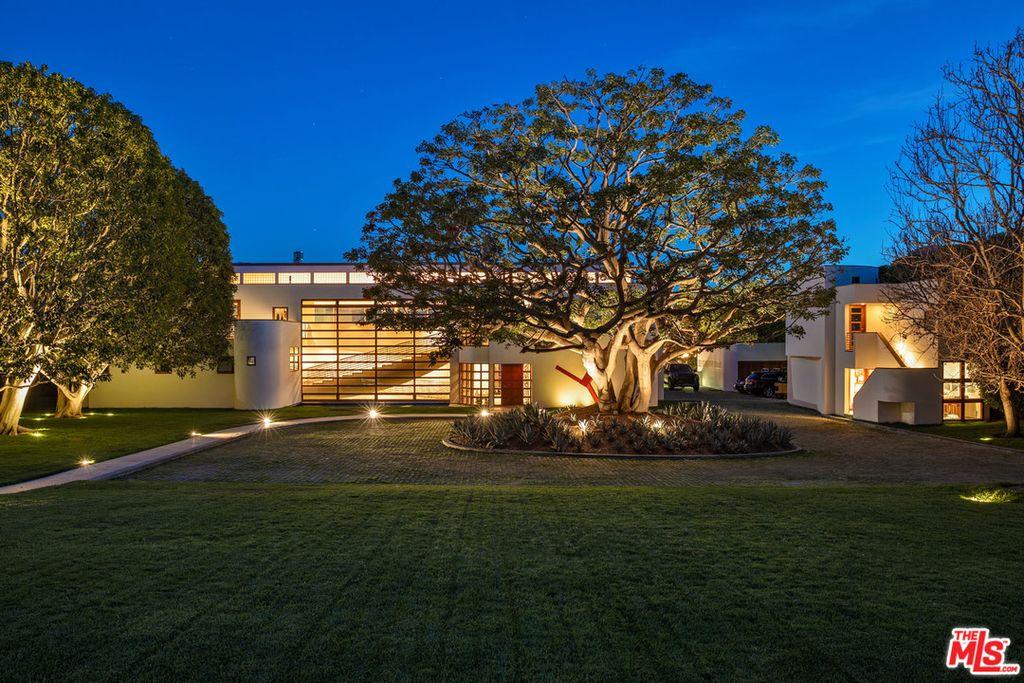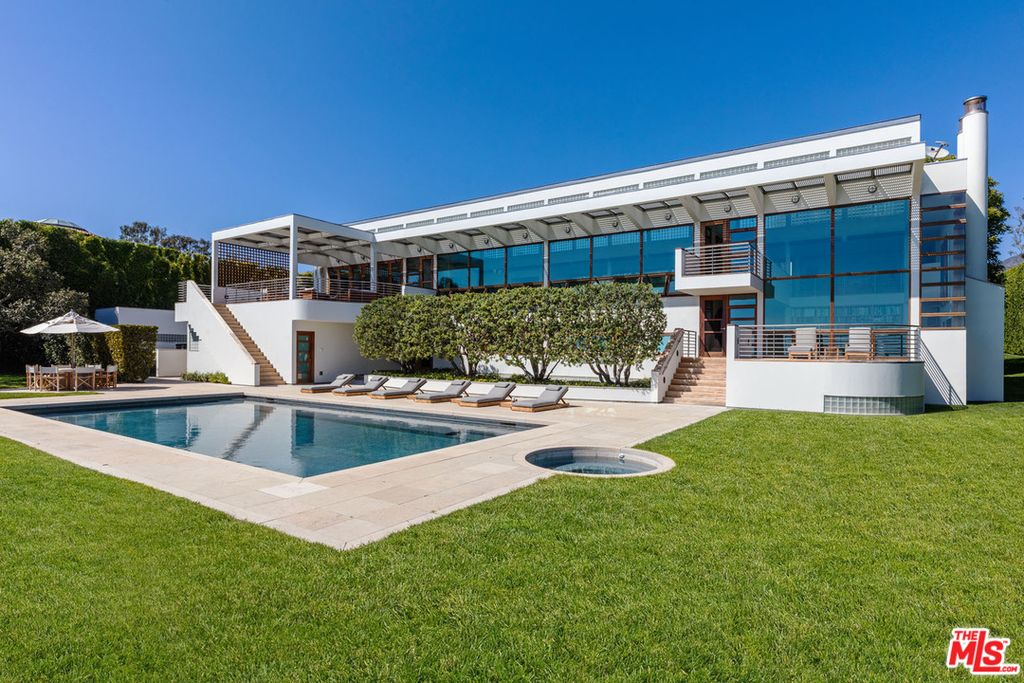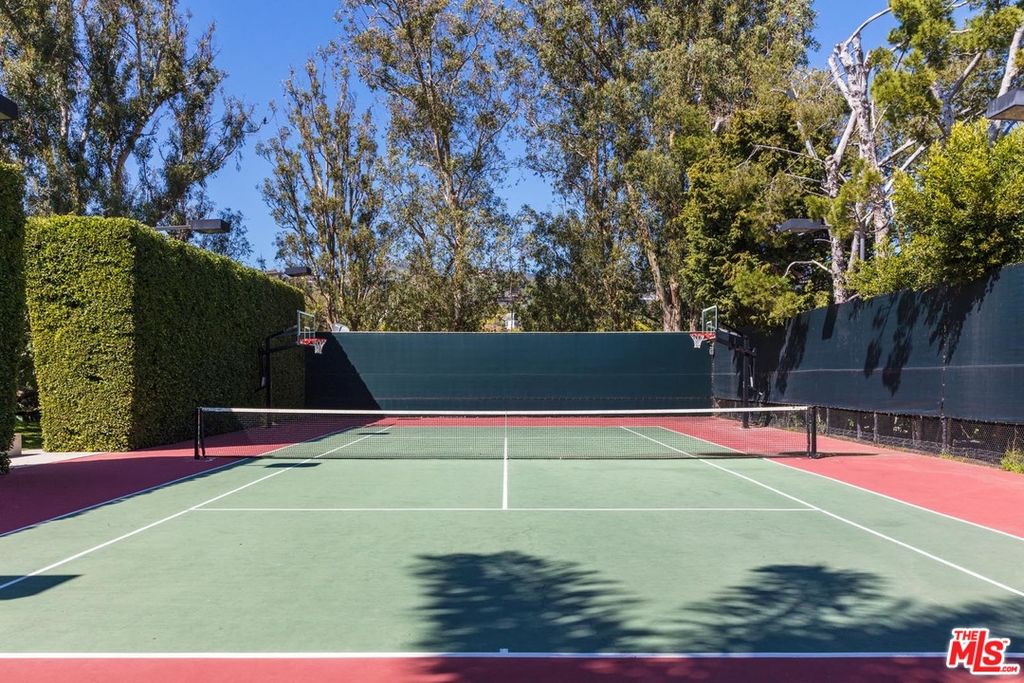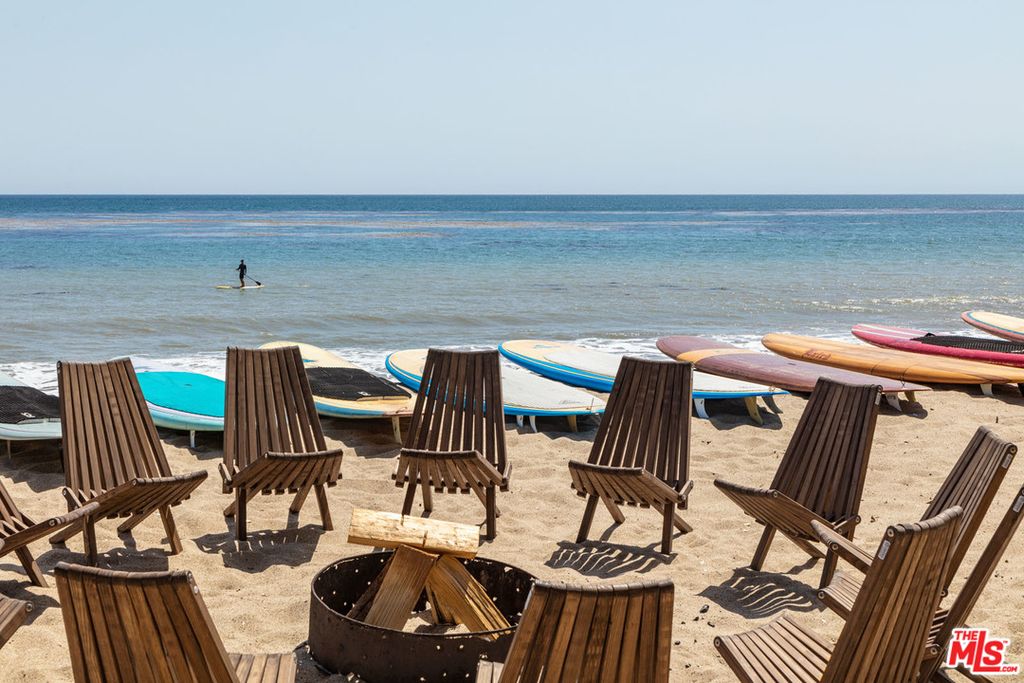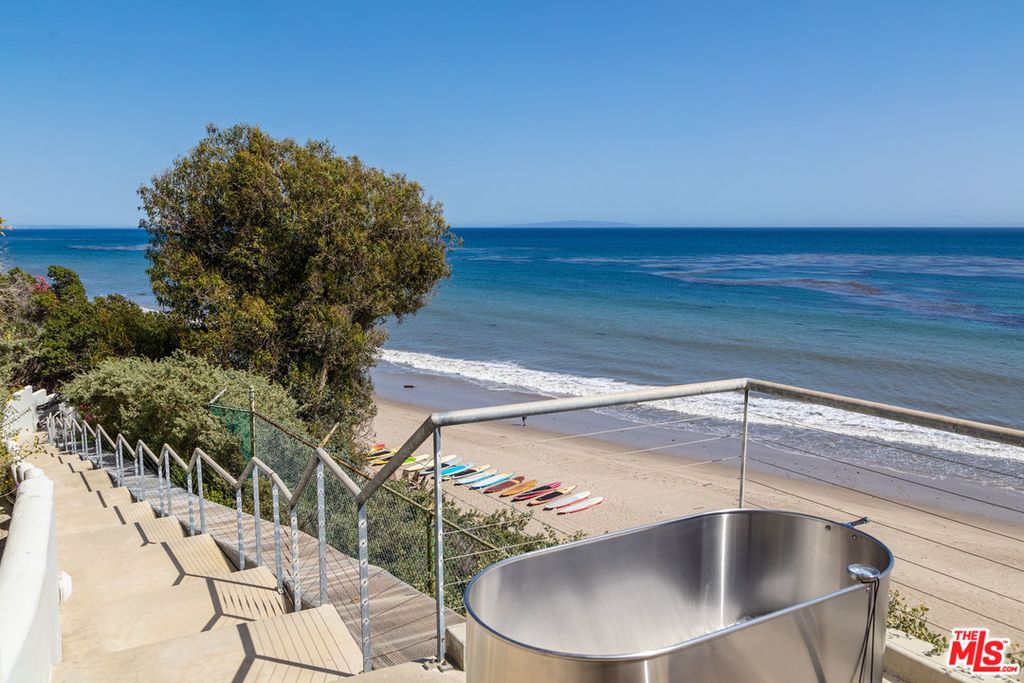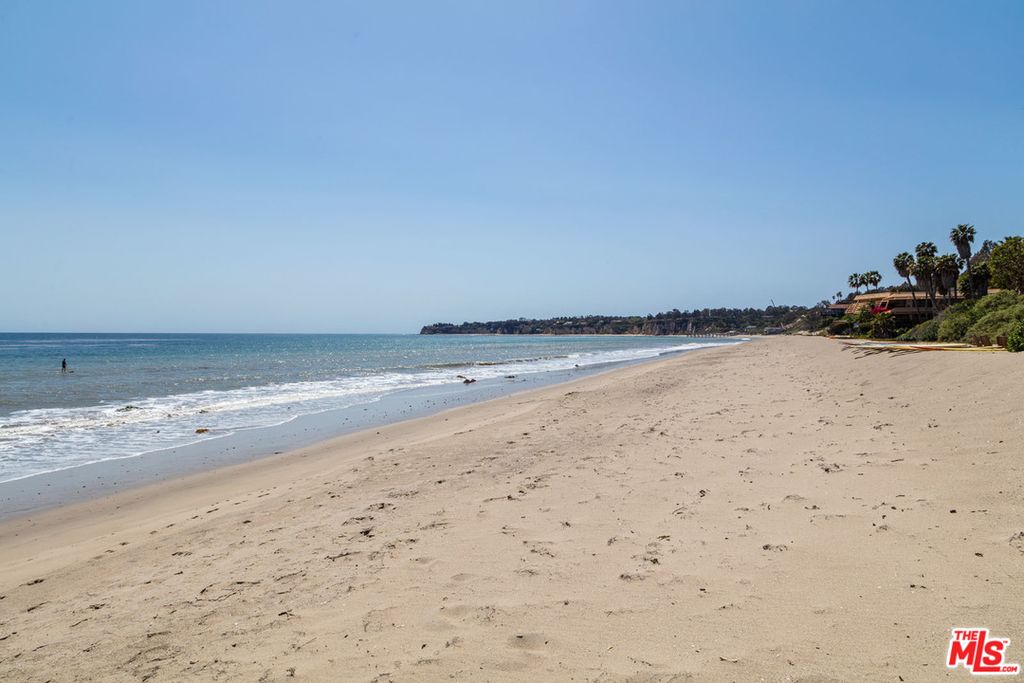 #2

529 West 28th Street, New York, NY with 7 bedrooms, 10 baths and 11,121 sq.ft. is listed for sale at $58,600,000.

This spectacular penthouse combines the neighboring penthouse for a combined total of 11,121 square feet interior. It has the truly rare combination of architectural integrity, incredible indoor/outdoor entertaining options, and a special location - all in a first class boutique private building with pool, spa, IMAX and robotic parking.
Designed inside and out by Dame Zaha Hadid, this three-level penthouse is united by a three-level sculptural stair alongside a private internal elevator. The roof level includes a 3,892-square foot terrace wrapping around an interior lounge and pavilion, with views of the Chelsea skyline, The High Line and the Empire State Building, making it the perfect venue for cocktails for 100 or a relaxing Sunday at home. There is also potential to create a pool or hot tub on this level.
The middle level hosts a 1,900-square foot double-corner Great Room with walls of glass, views in three directions, private balcony and fireplace, in addition to a separate library, media room, dual windowed eat-in kitchens by Boffi with Gaggenau appliances, and four en-suite bedrooms.
The family level includes a luxurious master suite with its own balcony, multiple generous dressing rooms and closet space, and dual en-suite master baths. Also present on this floor are two additional bedroom suites and a wet bar.
The level of interior detailing is remarkable on every level, including features such as 10-foot wide motorized windows, distinctive curved window detailing, sculptural kitchen islands, high ceilings and custom wall-paneling ready for your art collection.
Located directly on the High Line in West Chelsea - the center of New York's art world - 520 West 28th is just moments from Avenues School, Hudson River Park, the forthcoming Whole Foods, and the unique offering of cultural, shopping, dining and new parks at Hudson Yards.
With only 39 residences, this boutique property features an incredible package of amenities and services in a private setting with two separate elevator banks and secure off-street entry through a drive-in garage.
Leisure amenities include the City's first private IMAX theatre and entertaining suite with events terrace. The wellness level features a 75-foot sky lit swimming pool, fitness center, reservable private spa suite with sauna, steam room, whirlpool, cold plunge, waterfall showers and massage beds. Additional features include automated robotic parking and storage vaults with a private viewing room. Curated services include full-time concierge, doorman, Luxury Attache lifestyle services.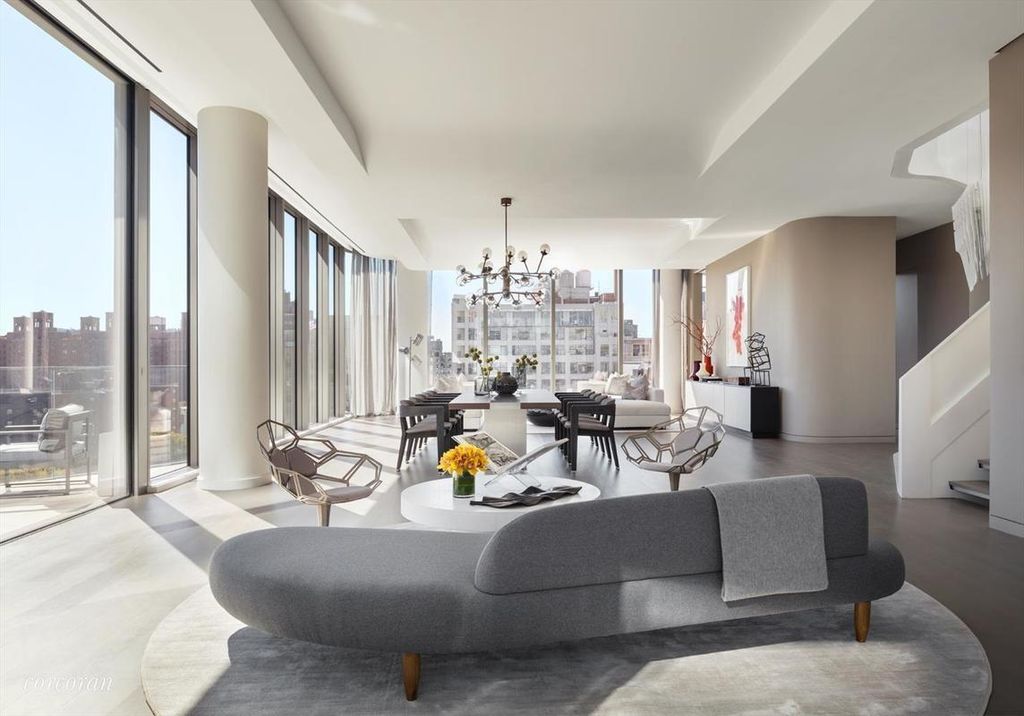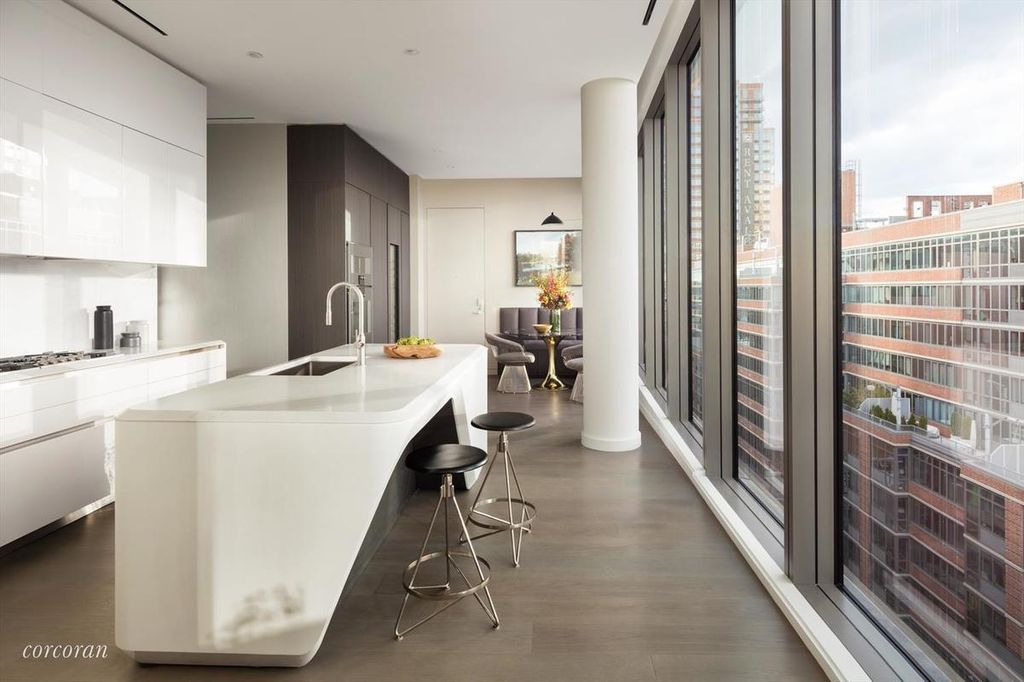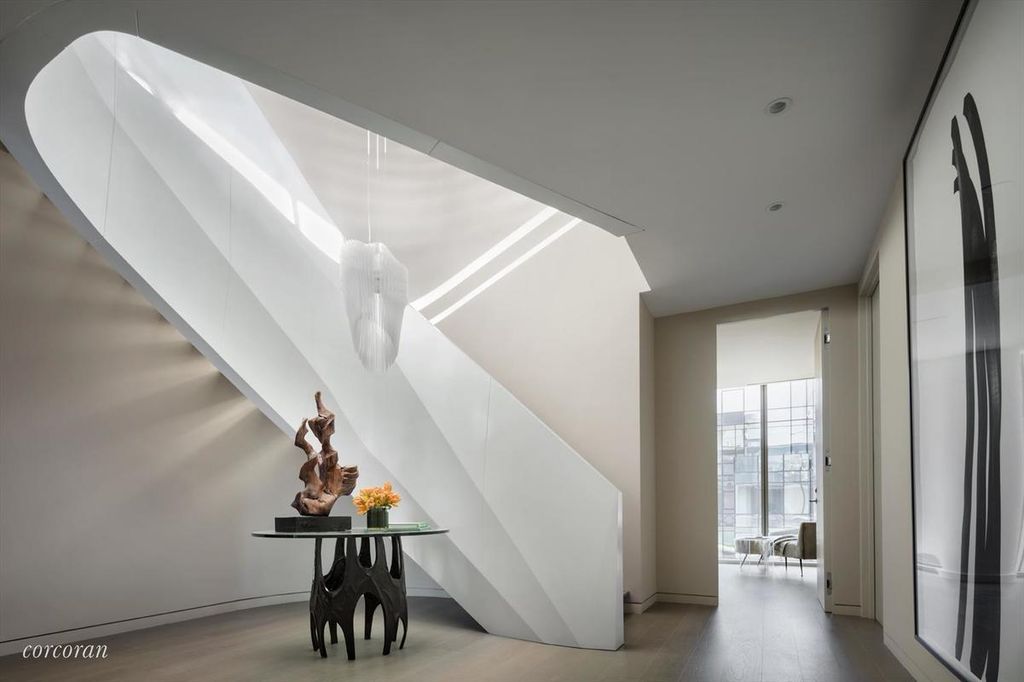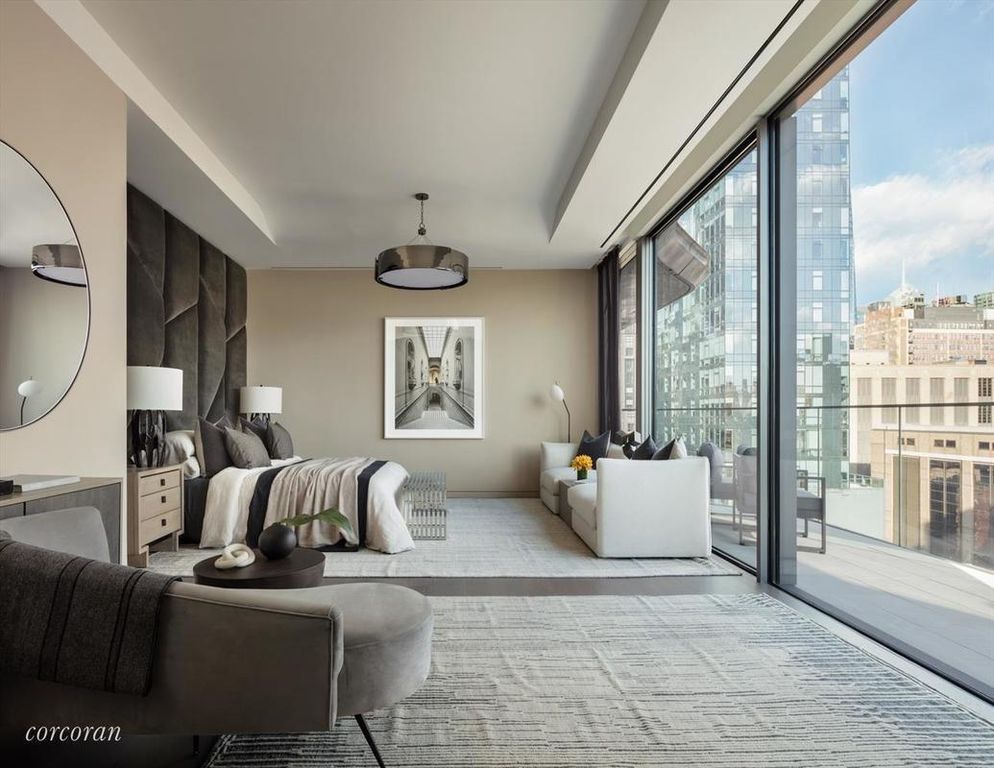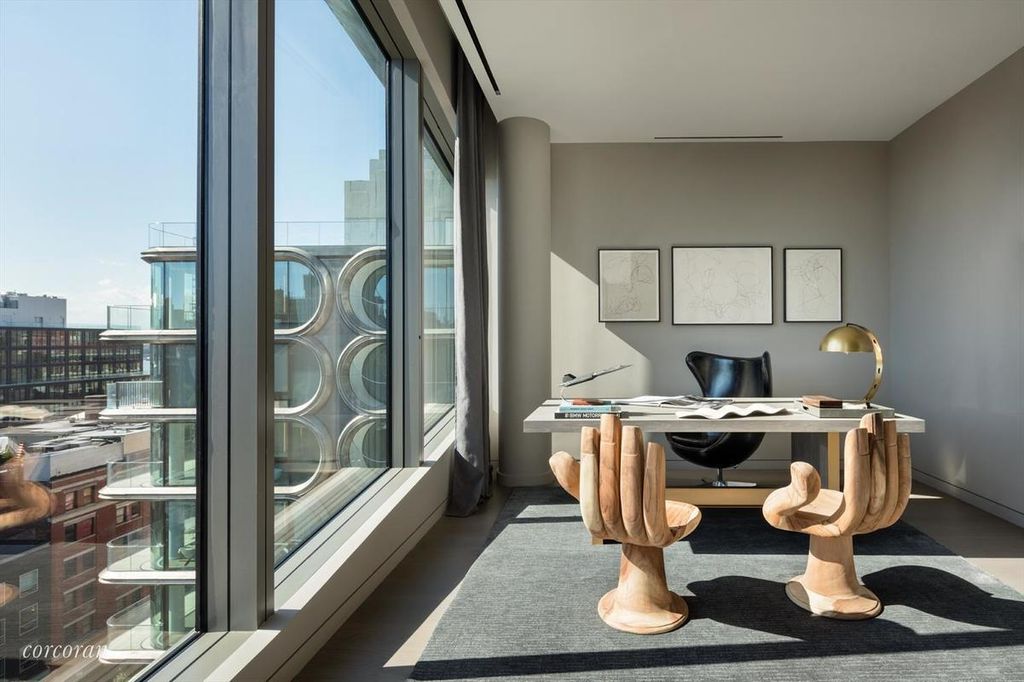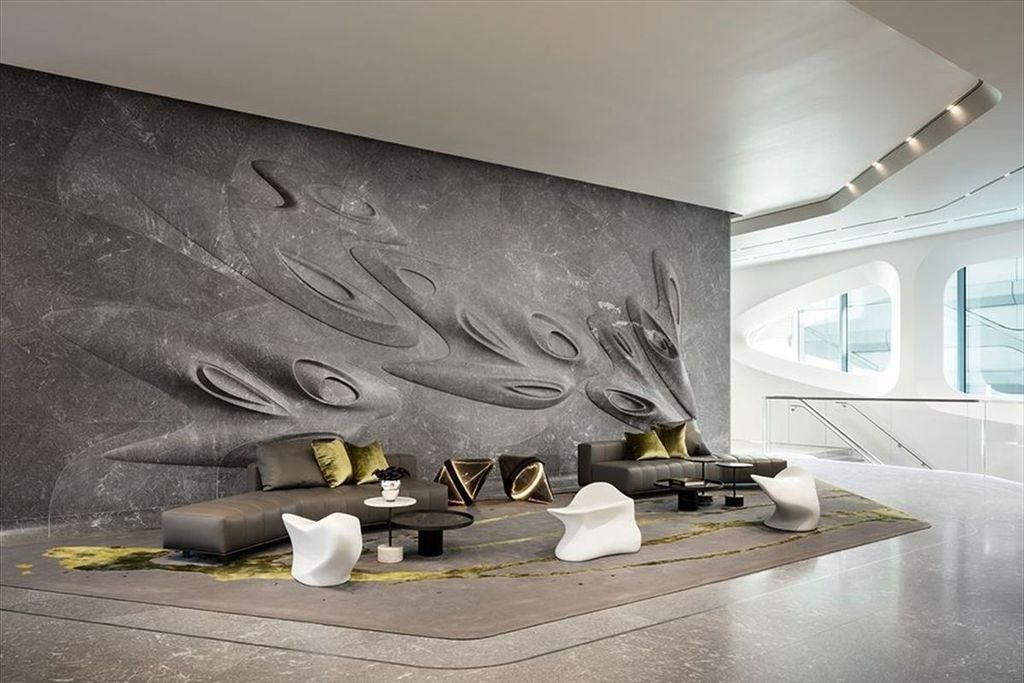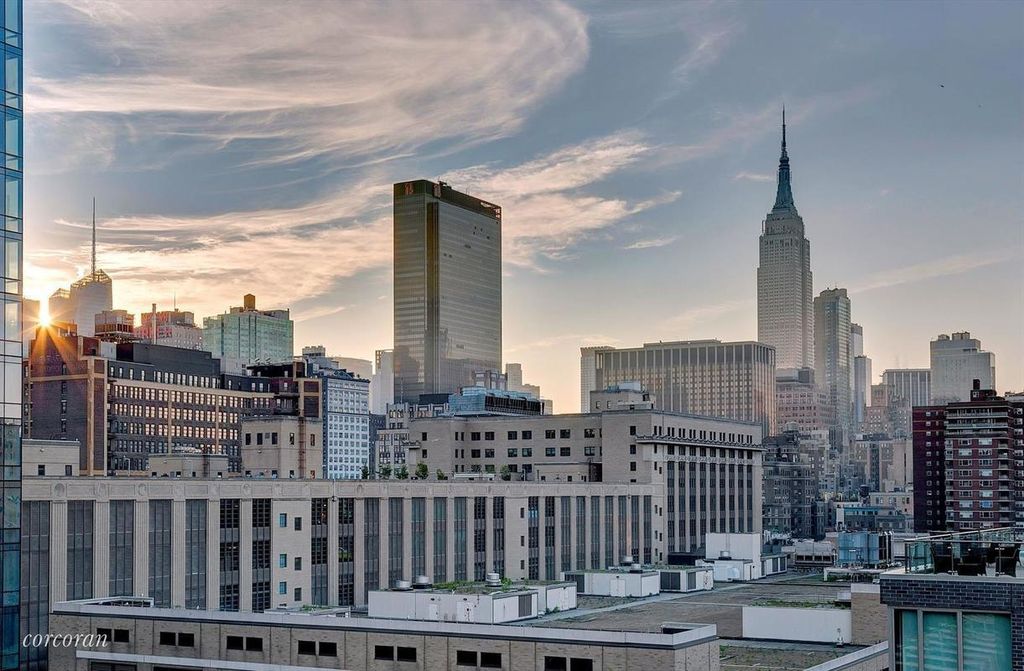 #3 22210 Country Road 8, Meeker, Colorado 81641 with 5 bedrooms, 7 baths and 19,576 sq.ft. is listed for sale at $46,000,000.
Westlands is one of Colorado's premier mountain recreational and retreat properties. Within its 4,603± deeded acres is some of the finest private river fishing in the mountain states, excellent big game hunting, bird hunting, an exquisite owner's home and guest quarters, extensive support buildings, four hole Greg Norman designed golf course, tennis court and immaculately maintained grounds. Located in the treasured White River valley in Colorado's western slope near Meeker, Westlands has hosted many distinguished guests, from CEO's of large corporations to well-known dignitaries, political figures and celebrities. Westlands has been carefully developed and nurtured over the last 30 years by its owner who has spared no expense and whose fine eye for detail has created a family and business retreat that is unrivaled.
Mortgage News Daily: Today's Mortgage Rates
Mortgage Rates Hold Steady Despite Market Weakness
Mortgage rates were unchanged again today, despite moderate weakness in underlying bond markets. Bonds are the primary ingredient used in determining mortgage rates, but the timing of market movement and lender preferences can result in discrepancies between the two. For instance, if market weakness happens late enough in the trading day, many mortgage lenders will wait until the following day to do anything about it in terms of updating their rate sheet offerings. Additionally, the bonds that dictate mortgage rates can trade slightly better or worse than the mainstream bond market (essentially, US Treasuries).
Both of the those factors are in play today. Treasuries weakened more noticeably than mortgage-backed bonds, primarily because Treasuries had strengthened at a faster pace last week. In other words, mortgage bonds have been holding steadier while Treasuries have been more volatile. On top of that, the most prominent weakness was right at the end of the trading day. If bonds don't move much overnight, the average lender would likely be offering slightly higher rates tomorrow morning.
In the bigger picture, rates have been sideways for the past 3 days after bouncing up a bit from the lowest levels since early 2018. If rates are able to avoid undergoing a very big correction, it would bode well for longer term improvement potential, but I'd emphasize that such a thing could be a waiting game. It's also not without its risks. Even if traders are feeling pretty optimistic about rates right now, an end to the government shutdown combined with strong economic data could make for a quick jump to higher rates.
| | | | | | |
| --- | --- | --- | --- | --- | --- |
| Product | Today | Yesterday | Change 52 Week | Low | High |
| 30 Yr FRM | 4.59% | 4.59% | -- | 4.14% | 5.05% |
| 15 Yr FRM | 4.15% | 4.15% | -- | 3.46% | 4.53% |
| FHA 30 Year Fixed | 4.18% | 4.18% | -- | 3.75% | 4.62% |
| Jumbo 30 Year Fixed | 4.36% | 4.36% | -- | 4.29% | 4.81% |
| 5/1 Yr ARM | 4.43% | 4.44% | -0.01 | 3.21% | 4.75% |
100 Top Real Estate Markets Medium Values 12 months 2018/2017
NEWLY UPDATED 2018 YTD RESULTS
Zip code

Location

County

State

Median sale price
2018/2017

1

94027

Atherton

San Mateo County

CA

$6,700,000/$4,950,000

2

11962

Sagaponack

Suffolk County

NY

$5,500,000/$2,819,000

3

02199

Boston

Suffolk County

MA

$4,772,500/$2,800,000

4

10013

New York

New York

NY

$3,810,000/$4,100,000

5

90402

Santa Monica

Los Angeles County

CA

$3,762,000/$3,512,000

6

94301

Palo Alto

Santa Clara County

CA

$3,755,000/$3,300,000

7

94022

Los Altos

Santa Clara County

CA

$3,500,000/$3,200,000

8

94028

Portola Valley

San Mateo County

CA

$3,300,000/$2.895,000

9

94024

Los Altos

Santa Clara County

CA

$3,254,500/$2,875,000

10

33109

Miami Beach

Miami-Dade County

FL

$3,250,000/$4,052,000

11

90210

Beverly Hills

Los Angeles County

CA

$3,212,500/$4,052,000

12

92661

Newport Beach

Orange County

CA

$3,150,000/$2,819,000

13

10007

New York

New York

NY

$3,075,000/$3,988,883

14

92662

Newport Beach

Orange County

CA

$3,057,500/$2,575,000

15

98039

Medina

King County

WA

$3,050,000/$2,590.000

16

90272

Pacific Palisades

Los Angeles County

CA

$2,900,000/$2,730,000

17

11976

Water Mill

Suffolk County

NY

$2,862,500/$3,162,000

18

94010

Burlingame

San Mateo County

CA

$2,800,000/$2,400,000

19

10282

New York

New York

NY

$2,792,500/$2,775,000

20

94306

Palo Alto

Santa Clara County

CA

$2,700,000/$2,445,000

21

95070

Saratoga

Santa Clara County

CA

$2,690,000/$2,320,000

22

95030

Los Gatos

Santa Clara County

CA

$2,580,000/$2,211,000

23

92657

Newport Coast

Orange County

CA

$2,550,000/$2,950,000

94957

Ross

Marin County

CA

$2,550,000/$2,987,000

24

92625

Corona Del Mar

Orange County

CA

$2,500,000/$2,100,000

25

94920

Belvedere Tiburon

Marin County

CA

$2,400,000/$2,550,000

26

10012

New York

New York

NY

$2,377,500/$1,807,000

27

90266

Manhattan Beach

Los Angeles County

CA

$2,369,000/$2,250,000

28

94025

Menlo Park

San Mateo County

CA

$2,363,500/$2,062,500

29

92067

Rancho Santa Fe

San Diego County

CA

$2,275,000/$2,062,500

30

90049

Los Angeles

Los Angeles County

CA

$2,250,000/$2,210,000

31

93921

Carmel By The Sea

Monterey County

CA

$2,245,000/$1,600,000

32

93108

Santa Barbara

Santa Barbara County

CA

$2,225,000/$2,757,500

33

07620

Alpine

Bergen County

NJ

$2,200,000/

$4,763,577

34

90077

Los Angeles

Los Angeles County

CA

$2,175,000/$2,068,437

35

94062

Redwood City

San Mateo County

CA

$2,150,000/$1,699,000

11930

Amagansett

Suffolk County

NY

$2,150,000/$1,781,000

36

91108

San Marino

Los Angeles County

CA

$2,109,000/$2,150,000

37

89413

Glenbrook

Douglas County

NV

$2,107,500/$1,967,000

38

02543

Woods Hole

Barnstable County

MA

$2,105,000/

$2,519,636

39

10018

New York

New York

NY

$2,100,000/$1,146,000

94970

Stinson Beach

Marin County

CA

$2,100,000/$1,650,000

90265

Malibu

Los Angeles County

CA

$2,100,000/$2,252,500

40

94123

San Francisco

San Francisco County

CA

$2,075,000/$1,800,000

41

95014

Cupertino

Santa Clara County

CA

$2,070,000/$1,749,500

42

94087

Sunnyvale

Santa Clara County

CA

$2,050,000/$1,750,500

43

90742

Sunset Beach

Orange County

CA

$2,000,000/$1,712,500

44

94118

San Francisco

San Francisco County

CA

$1,975,000/$1,902,000

45

10069

New York

New York

NY

$1,947,500/$2,161,000

46

11932

Bridgehampton

Suffolk County

NY

$1,925,000/$2,525,000

47

94402

San Mateo

San Mateo County

CA

$1,900,000/$1,712,500

94070

San Carlos

San Mateo County

CA

$1,900,000/$1,625,000

48

90291

Venice

Los Angeles County

CA

$1,895,000/$1,732,500

1

1975

Wainscott

Suffolk County

NY

$1,895,000/$3,000,000

49

06878

Riverside

Fairfield County

CT

$1,855,000/$1,507,500

50

94041

Mountain View

Santa Clara County

CA

$1,850,000/$1,735,000

51

94040

Mountain View

Santa Clara County

CA

$1,840,500/$1,665,000

52

90212

Beverly Hills

Los Angeles County

CA

$1,835,000/$2,060,000

53

92660

Newport Beach

Orange County

CA

$1,825,000/$1,685,000

54

95129

San Jose

Santa Clara County

CA

$1,800,000/$1,475,000

94127

San Francisco

San Francisco County

CA

$1,800,000/$1,600,000

55

94528

Diablo

Contra Costa County

CA

$1,775,000/$2,618,750

56

92651

Laguna Beach

Orange County

CA

$1,772,500/$1.765,000

57

91011

La Canada Flintridge

Los Angeles County

CA

$1,770,000/$1,642,500

58

94002

Belmont

San Mateo County

CA

$1,751,750/$1,590,000

59

10580

Rye

Westchester County

NY

$1,750,000/$1,790,000

60

94114

San Francisco

San Francisco County

CA

$1,725,000/$1,652,000

61

95032

Los Gatos

Santa Clara County

CA

$1,700,750/$1,634,000

62

94939

Larkspur

Marin County

CA

$1,690,000/$1,775,000

63

90254

Hermosa Beach

Los Angeles County

CA

$1,687,000/$1,538,500

64

94904

Greenbrae

Marin County

CA

$1,683,500/$1,595,000

65

06870

Old Greenwich

Fairfield County

CT

$1,665,000/$2,085,000

66

94043

Mountain View

Santa Clara County

CA

$1,650,000/$1,375,000

90274

Palos Verdes Peninsula

Los Angeles County

CA

$1,650,000/$1,550,000

67

11568

Old Westbury

Nassau County

NY

$1,645,000/$1,465,000

68

21056

Gibson Island

Anne Arundel County

MD

$1,643,750/$1,450,000

69

92014

Del Mar

San Diego County

CA

$1,640,000/$1,425,000

70

90036

Los Angeles

Los Angeles County

CA

$1,638,250/$1,465,000

71

10014

New York

New York

NY

$1,635,000/$4,649,000

72

94030

Millbrae

San Mateo County

CA

$1,634,000/$1,605,000

73

94507

Alamo

Contra Costa County

CA

$1,621,000/$1,644,000

74

06830

Greenwich

Fairfield County

CT

$1,617,000/$1,752,000

75

94121

San Francisco

San Francisco County

CA

$1,610,000/$1,367,000

76

90048

Los Angeles

Los Angeles County

CA

$1,600,000/$1,455,000

95120

San Jose

Santa Clara County

CA

$1,600,000/$1,385,000

94131

San Francisco

San Francisco County

CA

$1,600,000/$1,540,000

90405

Santa Monica

Los Angeles County

CA

$1,600,000/$1,588,000

94117

San Francisco

San Francisco County

CA

$1,600,000/$1,395,000

11959

Quogue

Suffolk County

NY514

$1,600,000/$1,416,963

77

92118

Coronado

San Diego County

CA

$1,595,750/$1,407,500

78

94061

Redwood City

San Mateo County

CA

$1,577,500/$1,449,500

7

9

93953

Pebble Beach

Monterey County

CA

$1,576,250/$1,639,080

80

90064

Los Angeles

Los Angeles County

CA

$1,575,000/$1,501,430

81

90027

Los Angeles

Los Angeles County

CA

$1,550,000/$1,446,514

82

92663

Newport Beach

Orange County

CA

$1,548,750/$1,533,416

94941

Mill Valley

Marin County

CA

$1,548,750/$1,413,000

83

94539

Fremont

Alameda County

CA

$1,520,000/$1,405,100

84

02493

Weston

Middlesex County

MA

$1,515,000/$1,451,000

94115

San Francisco

San Francisco County

CA

$1,515,000/$1,516,500

85

95130

San Jose

Santa Clara County

CA

$1,510,000/$1,445,280

86

91436

Encino

Los Angeles County

CA

$1,507,500/$1,406,250

87

94403

San Mateo

San Mateo County

CA

$1,500,000/$1,405,810

88

02468

Waban

Middlesex County

MA

$1,491,000/$1,471,866

89

02481

Wellesley Hills

Norfolk County

MA

$1,490,500/$1,420877

90

94086

Sunnyvale

Santa Clara County

CA

$1,482,250/$1,331,761

91

02554

Nantucket

Nantucket County

MA

$1,480,000/$1,338,156

92

10001

New York

New York

NY

$1,476,463/$1,506,176

93

93067

Summerland

Santa Barbara County

CA

$1,475,000/$1,249,000

11030

Manhasset

Nassau County

NY

$1,475,000/$1,600,000

94

94110

San Francisco

San Francisco County

CA

$1,470,000/$1,376,404

95

94563

Orinda

Contra Costa County

CA

$1,450,000/$1,430,000

94618

Oakland

Alameda County

CA

$1,450,000/$1,452,906

96

11024

Great Neck

Nassau County

NY

$1,442,900/$1,570,000

97

06807

Cos Cob

Fairfield County

CT

$1,442,500/$15,47,000

98

94705

Berkeley

Alameda County

CA

$1,440,000/$1,475,000

99

10024

New York

New York

NY

$1,430,000/$1,570,000

100

07078

Short Hills

Essex County

NJ

$1,426,250/$1,422,500