Today's Best Mansions
Which one is your favorite? Check out "Today's Top Three Mansions" everyday at: todaysbestmansionsforsale.com
#1 100 South Point Drive #1106/7, Miami Beach, Florida with 5 bedrooms, 6 baths, and 4,378 sq.ft. is listed for sale at $16,500,000
.
A modern oceanfront paradise in the heart of the city, this residence was completely renovated with no expense spared. Inspired by the surrounding sand and ocean, designed Deborah Wecselman with 1 FT x 10 FT Natural Oak flooring, Walnut laser cut book-matched panels upon entry, floating base boards & ceilings, a seamlessly integrated Boffi kitchen, Thassos marble master bathroom and Carerra Marble Guest Baths. Take in the breathtaking sunrise and sunset through floor to ceiling glass windows that allow for uninterrupted views of the Atlantic Ocean, South Pointe Park and Biscayne Bay.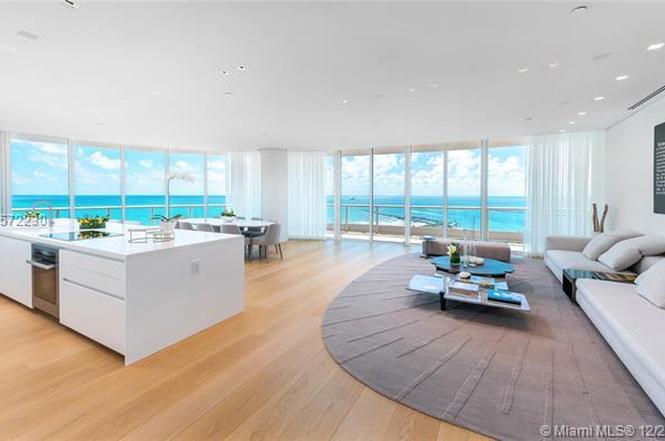 #2

1654 Blue Jay Way, Los Angeles, CA 90069 with 4 bedrooms, 6 baths and 8,781 sq.ft. is listed for sale at $14,950,000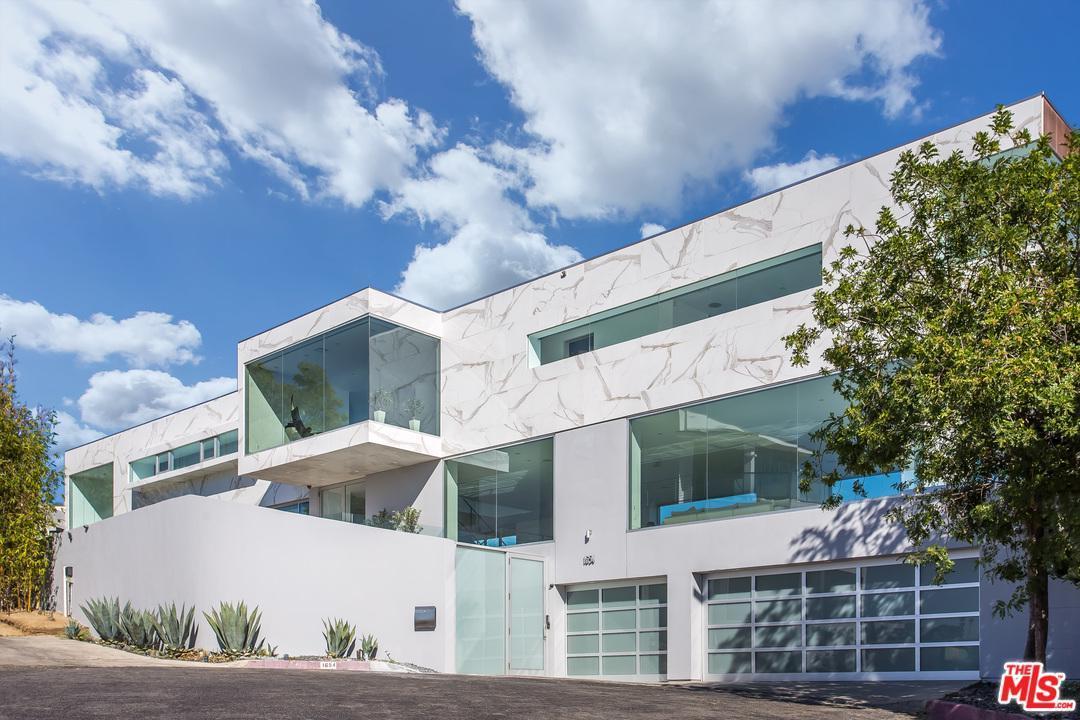 Situated atop the famed Bird Streets at the end of a cul de sac in one of Los Angeles's most prestigious neighborhoods, sits this newly renovated modern jewel. With panoramic views from the Pacific all the way to downtown, offering what may be the best view in the city. The home features an elegant design that is meant to provide the owner with the perfect combination of luxury living, while enjoying all of the comforts of home. Each room of the home features its own stunning view through the floor to ceiling windows, all with access to the wrap around deck creating the perfect atmosphere for entertaining and relaxing. The home boasts large entertainment areas, including a private bar and entertainment room, cinema, wine cellar, and what can only be described as a private club at your ultra private dream home. This modern dream is truly the epitome of the lavish lifestyle that the Bird Streets have become known for.














#3
1468 Vail Valley Drive, Vail, Colorado 81657 with 8 bedrooms, 9 baths, and 7,229 sq.ft. is listed for sale at $12,900,000.
Magnificent custom home ideally situated in Vail's Golf Course neighborhood. Backing up to Forest Service land, enjoy Gore Range views and two private water features from the expansive heated outdoor patio spaces with fire pit.Vaulted ceilings, oak wood floors and gourmet kitchen create a warm environment. Over 7,000 square feet this home exudes luxury featuring eight bedrooms, and eight and a half baths. New construction completed in 2011. designed by Kyle Webb.
Mortgage News Daily: Today's Morgtage Rates
52 Week

Product

Today

Yesterday

Change

Low

High

30 Yr FRM

4.64%

4.63%

+0.01

4.04%

5.05%

15 Yr FRM

4.20%

4.19%

+0.01

3.37%

4.53%

FHA 30 Year Fixed

4.23%

4.22%

+0.01

3.75%

4.62%

Jumbo 30 Year Fixed

4.40%

4.39%

+0.01

4.19%

4.81%

5/1 Yr ARM

4.60%

4.59%

+0.01

3.20%

4.75%






Mortgage Rates May Already Be Bouncing on Post-Fed Floor
Mortgage rates were steady to slightly higher today. As such, they remain quite close to their lowest levels in roughly 4 months--a distinction achieved yesterday following the Fed announcement and press conference.
Actually, it may be more fair to give credit to sharp losses in the stock market for yesterday's drop in rates. Today, however, another move lower in stocks failed to push rates any lower. In other words, the bond market (which dictates rate movement) seems to have found its floor as of yesterday afternoon. Rates weren't willing to break yesterday's best levels despite numerous attempts today--not to mention the stock market losses.
When we talk about "numerous attempts" or numerous iterations of any specific interest rate move during a single business day, we'll generally need to look at something like US Treasury yields. Mortgage rates don't move frequently enough to talk about numerous encounters with a specific level on an intraday basis. While all that may sound a bit confusing, it's pretty simple when you think about it like this: the general trajectory in mortgage rates tends to match the general trajectory of Treasury yields.
The convenient thing about this--at least for those that want to follow potential rate movements closely--is that it's easy to keep tabs on something like the 10yr Treasury yield throughout the day. If you did that today, you would have seen in bounce repeatedly at 2.75% before moving higher into the afternoon. You would have seen that move occur against the backdrop of falling stock prices (which have generally helped push rates in the other direction). And taking all of the above into account, you might have been a bit concerned about the implications for the near term rate trajectory.
Bottom line: it looks like rates may have found their next floor--at least for now.


100 Top Luxury Real Estate Markets Medium Values 12 months
2017 compared to
2018 YTD



Zip Code Location 2017/2018 Medium Sale Price
| | | | | | |
| --- | --- | --- | --- | --- | --- |
| 1 | 94027 | Atherton, CA | | | $4,950,000 /$6,791.700 |
| 2 | 10013 | New York, NY | | | $4,100,000 /$3,092,700 |
| 3 | 33109 | Miami Beach, FL | | | $4,052,500 /$3,185,100 |
| 4 | 10007 | | | | $3,988,683 /$2,733,000 |
| 5 | 90210 | Beverly Hills, CA | | | $3,850,000 /$4,910,000 |
| 6 | 90402 | Santa Monica, CA | | | $3,512,500 /$3,994,600 |
| 7 | 94301 | Palo Alto, CA | | | |
| 8 | 94022 | Los Altos, CA | | | |
| 9 | 11976 | Water Mill, NY | | | $3,162,500 /$3.249,300 |
| 10 | 11975 | Wainscott, NY | | | $3,000,000 /$3,340,600 |
| 11 | 94957 | Ross, CA | | | $2,987,500 /$2,897,300 |
| 12 | 92657 | Newport Coast, CA | | | $2,950,000 /$2,784,400 |
| 13 | 94028 | Portola Valley, CA | | | $2,895,000 /$3,769,300 |
| 14 | 94024 | Los Altos, CA | | | $2,875,000 /$3,555,400 |
| 15 | 11962 | Sagaponack, NY | | | $2,819,000 /$2,631,000 |
| 16 | 92661 | Newport Beach, CA | | | $2,800,000 /$2,891,300 |
| 17 | 10282 | New York, NY | | | $2,775,000 /$2,530,000 |
| 18 | 93108 | Santa Barbara, CA | | | $2,757,500 /$3,042,000 |
| 19 | 90272 | Los Angeles, CA | | | $2,730,000 /$3,067,000 |
| 20 | 94528 | Diablo, CA | | | $2,618,750 /$1,443,750 |
| 21 | 94303 | Palo Alto, CA | | | $2,600,000 /$3,316,700 |
| 22 | 98039 | Medina, WA | | | $2,590,000 /$2,820,700 |
| 23 | 92662 | Newport Beach, CA | | | $2,575,000 /$2,793,700 |
| 24 | 10006 | New York, NY | | | $2,571,082 /$2,530,000 |
| 25 | 94920 | Belvedere, CA | | | $2,550,000 /$2,791,000 |
| 26 | 90265 | Malibu, CA | | | $2,525,000 /$2,970,100 |
| 26 | 11932 | Bridgehampton, NY | | | $2,525,000 /$2,599,300 |
| 27 | 94306 | Palo Alto, CA | | | $2,455,000 /$3,154,700 |
| 28 | 94010 | Burlingame, CA | | | $2,400,000 /$2,784,800 |
| 29 | 95070 | Saratoga, CA | | | $2,320,000 /$3,034,800 |
| 30 | 90266 | Manhattan Beach, CA | | | $2,250,000 /$2,482,800 |
| 31 | 95030 | Los Gatos, CA | | | $2,211,250 /$2,993,000 |
| 32 | 92067 | Rancho Santa Fe, CA | | | $2,210,000 /$2,758,700 |
| 33 | 94305 | Stanford. CA | | | $2,200,000 /$3,486,400 |
| 34 | 10069 | New York, NY | | | $2,161,000 /$1,914,600 |
| 35 | 91108 | San Marino, CA | | | $2,150,000 /$2,409,500 |
| 36 | 92625 | Corona Del Mar, CA | | | $2,100,000 /$2.793,700 |
| 37 | 81611 | Aspen, CO | | | $2,094,000 /$1,369,000 |
| 38 | 90077 | Los Angeles,CA | | | $2,068,437 /$2,630,000 |
| 39 | 94025 | Menlo Park, CA | | | $2,062,500 /$2,454,700 |
| 40 | 90212 | Beverly Hills, CA | | | $2,060,000 /$2,716,100 |
| 41 | 90049 | Los Angeles, CA | | | $1,960,000 /$2,697,900 |
| 42 | 94118 | San Francisco, CA | | | $1,902,000 /$2,171,400 |
| 43 | 94104 | San Francisco, CA | | | $1,860,500 /$1,498,933 |
| 44 | 89413 | Glenbrook, NV | | | $1,850,000 /$1,967,000 |
| 45 | 11568 | Old Westbury, NY | | | $1,812,500 /$2,189,600 |
| 46 | 10012 | New York, NY | | | $1,807,500 /$2,547,000 |
| 47 | 94123 | San Francisco, CA | | | $1,800,000 /$1,740,300 |
| 48 | 10580 | Rye, NY | | | $1,790,000 /$1,738,500 |
| 49 | 11930 | Amagansett, NY | | | $1,781,250 /$3,130,000 |
| 50 | 07620 | Alpine, NJ | | | $1,775,000 /$2,070,000 |
| 51 | 92651 | Laguna Beach, CA | | | $1,765,000 /$2,190,900 |
| 52 | 94939 | Larkspur, CA | | | $1,755,000 /$1,638,900 |
| 53 | 94087 | Sunnyvale, CA | | | $1,750,500 /$2,257,000 |
| 54 | 95014 | Cupertino, CA | | | $1,749,500 /$2,387,400 |
| 55 | 94041 | Mountain View, CA | | | $1,735,000 /$2,143,400 |
| 56 | 90291 | Venice, CA | | | $1,732,500 /$2,015,600 |
| 57 | 90742 | Sunset Beach, CA | | | $1,712,500 /$1,050,000 |
| 57 | 94402 | San Mateo, CA | | | $1,712,500 /$2,049,000 |
| 58 | 94062 | Redwood City, CA | | | $1,699,500 /$2,228,900 |
| 59 | 92660 | Newport Beach, CA | | | $1,685,000 /$1,985.000 |
| 60 | 94040 | Mountain View, CA | | | $1,665,500 /$2,560,600 |
| 61 | 93953 | Pebble Beach, CA | | | $1,652,500 /$1,699,300 |
| 62 | 94114 | San Francisco, CA | | | $1,652,000 /$1,962,500 |
| 63 | 94970 | Stinson Beach, CA | | | $1,650,000 /$2,406,400 |
| 64 | 91011 | La Canada, CA | | | $1,642,500 /$1,773,000 |
| 65 | 95032 | Los Gatos, CA | | | $1,634,000 /$1,925,000 |
| 66 | 94070 | San Carlos, CA | | | $1,625,000 /$1,913,900 |
| 67 | 33921 | Boca Grande, FL | | | $1,605,000 /$1,931,100 |
| 68 | 11030 | Manhasset, NY | | | $1,600,000 /$1,644,100 |
| 69 | 94127 | San Francisco, CA | | | $1,600,000 /$1,821,700 |
| 70 | 93921 | Carmel, CA | | | $1,600,000 /$1,725,200 |
| 71 | 92663 | Newport Beach, CA | | | $1,597,500 /$1,685,400 |
| 72 | 94904 | Greenbrae, CA | | | $1,595,000 /$1,761,900 |
| 73 | 94002 | Belmont, CA | | | $1,590,000 /$1,823,700 |
| 74 | 11024 | Great Neck, NY | | | $1,570,000 /$2,084,500 |
| 75 | 94133 | San Francisco, CA | | | $1,565,000 /$1,377,900 |
| 76 | 94507 | Alamo, CA | | | $1,563,750 /$1,824,600 |
| 77 | 90274 | Palos Verdes, CA | | | $1,550,000 /$1,761,900 |
| 78 | 90254 | Hermosa Beach, CA | | | $1,538,500 /$1,675,500 |
| 79 | 90405 | Santa Monica, CA | | | $1,535,000 /$1,831,300 |
| 80 | 06878 | Riverside, CT | | | $1,507,500 /$1,260,000 |
| 81 | 91008 | Duarte, CA | | | $1,500,000 /$1,436,100 |
| 82 | 91436 | Encino, CA | | | $1,500,000 /$1,642,300 |
| 83 | 94117 | San Francisco, CA | | | $1,500,000 /$1,643,900 |
| 84 | 11765 | Mill Neck, NY | | | $1,486,848 /$1,162,500 |
| 85 | 95129 | San Jose, CA | | | $1,475,000 /$2,011,900 |
| 86 | 02108 | Boston, MA | | | $1,475,000 /$ 961,000 |
| 87 | 94705 | Berkeley, CA | | | $1,475,000 /$1,855,700 |
| 88 | 94030 | Millbrae, CA | | | $1,466,500 /$1,763,300 |
| 89 | 90036 | Los Angeles, CA | | | $1,465,000 /$1,732,100 |
| 90 | 90048 | Los Angeles, CA | | | $1,455,000 /$1,750,800 |
| 91 | 10024 | New York, NY | | | $1,454,000 /$1,791,411 |
| 92 | 11959 | Quogue, NY | | | $1,452,500 /$1,799,100 |
| 93 | 21056 | Gibson Island, MD | | | $1,450,000 /$2,175,000 |
| 94 | 94061 | Redwood City, CA | | | $1,449,500 /$1,675,300 |
| 95 | 06830 | Greenwich, CT | | | $1,445,000 /$1,675,000 |
| 96 | 96821 | Honolulu, HI | | | $1,435,000 /$1,337,800 |
| 97 | 94563 | Orinda, CA | | | $1,430,000 /$1,642,700 |
| 98 | 11963 | Sag Harbor, NY | | | $1,425,000 /$1,635,000 |
| 98 | 92014 | Del Mar, CA | | | $1,425,000 /$1,827,400 |
| 100 | 07078 | Short Hills, NJ | | | $1,422,500 /$1,451,100 |
| 101 | 94707 | Berkeley, CA | | | $1,422,500 /$1,435,800 |
| 102 | 94121 | San Francisco, CA | | | $1,412,000 /$1,641,200 |
| 103 | 92118 | Coronado, CA | | | $1,407,500 /$1,787,000 |
| 104 | 94115 | San Francisco, CA | | | $1,397,500 /$1,588,900 |
| 105 | 02481 | Wellesley Hills, MA | | | $1,390,000 /$1,380,200 |
| 106 | 95120 | San Jose, CA | | | $1,385,000 /$1,651,700 |
| | 98004 | Bellevue, WA | | | $1,380,000 /$1,556,000 |